This Week at WorldGolf.com: July 8, 2008
Epic Wimbledon duel reaffirms golf's need for a true challenger to Tiger Woods




Golf and tennis, two hoity-toity country club sports, have served up the gutsiest athletic performances of 2008. If you thought the U.S. Open finish between Tiger Woods and Rocco Mediate was a classic, you should have seen Wimbledon Sunday.

Roger Federer, the world No. 1 and frequent guest on Tiger's yacht, and Rafael Nadal, the up-and-coming No. 2, traded blows for the longest Wimbledon men's singles final ever played. The winner, Nadal, is even withdrawing from his next tournament citing, you guessed it, a knee injury.

It was the kind of match that can rally casual sports fans, just as the U.S. Open captivated cubicles worldwide during its Monday playoff.

But what set Wimbledon apart was that it was a classic dethroning of the champ by the next in line. Any golf fan watching had to be shocked at the outcome: "Wait a sec, No. 1 lost? I think my cable's broken ..."

While Mediate was a cute story at Torrey Pines South, Wimbledon reaffirms golf's largest void: a need for the "Next Guy," someone who would make the second half of the season relevant even without Tiger.

And as Tiger spends the rest of 2008 on the sidelines, the time is now for No. 2 to start pounding his chest.

It won't be Phil Mickelson. His inner demons - the ones that convinced him to go without a driver on the longest U.S. Open course in history - are foe enough for him.

World No. 3 Adam Scott would be a popular pick as an up-and-comer. Then again it's hard to focus squarely on your game when your caddie is picking fights in the gallery as you compete in a major.

Although I'm still (stupidly) holding out hope for a Sergio Garcia emergence, it looks like we'll have to look to the future instead, like Rory McIlroy, the teen phenom from Northern Ireland, or maybe Anthony Kim, the 23-year-old who cooly called Tiger "bro" on the phone after his AT&T win on Sunday.

Maybe Tiger's eventual foe isn't even on the radar yet. In its latest issue, Golf Magazine highlighted three 5-to-7-year-old golf prodigies as potential Tiger-beaters.

We might have to wait that long.

As always, WorldGolf.com welcomes your comments.
Headed to Royal Birkdale for the British Open? The links of North Wales are calling
If you're planning on seeing the action at the 2008 British Open, it makes perfect sense to book a few rounds of golf on your own both before or after the Open Championship, and the coast of North Wales is a worthy option.
Column: Wales emerging as a golf hotspot

Bandon Dunes Golf Resort: Readers have shared their thoughts; it's time to respond
The courses at Bandon Dunes Golf Resort are among the most reviewed by WorldGolf.com's readers. Having just returned from a trip there myself, it's easy to see why. Bandon Dunes puts the golfer first and foremost, making for an unforgettable golf getaway for any lover of links. With my own trip now complete, I've been re-reading some of the comments left by you, the readers, and there are some points brought up, in particular, to which I'd I'd like to respond.
Also: WorldGolf.com readers tee off on Bandon Dunes
Hilton Los Cabos Golf Special
Stay at The Hilton Los Cabos Beach & Golf Resort and play 1 round of golf choosing from Palmilla Arroyo Courses, Palmilla Mountain Course, Palmilla Ocean Course and Cabo Real Golf Club, starting from $280 per person.

Price Range: $280 - $570
Dates: May 1, 2008 - December 31, 2008
For details, call 1-800-767-3574 or click here.
Stonebridge Golf Club in New Orleans: A cozy neighborhood gathering spot
Stonebridge Golf Club in Gretna, La. is a convenient little New Orleans-area golf course that, in a way, is the perfect neighborhood golf club. It's literally minutes from downtown New Orleans, it's cheap, and it's run by a bunch of friendly folks, National Golf Editor Tim McDonald writes.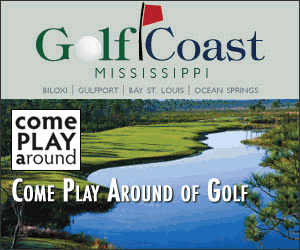 CLIENT FEATURE

The Reserve at SugarTree in Texas: Taking master-planned golf communities to their highest level
The Reserve at SugarTree gives residents all the luxury, seclusion, amenities, golf and traditional family living they are after. On the shores of the Brazos River, you'll find .5- to 3-acre homesites that include heavily wooded, cul-de-sac, golf view, and a variety of other brilliant locations for residents to build the ultimate home of their dreams. Ideally located for daily commutes and weekend getaways, The Reserve at SugarTree is near the bustling, cosmopolitan town of Fort Worth.