Palm Springs spas will leave you rested and rejuvenated after a round of golf
By S. Adam Cardais,
Contributor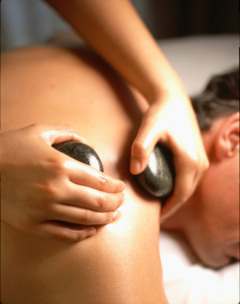 View large image
Pamper yourself properly after hitting the links at one of Palm Springs' top golf courses. (Courtesy of La Quinta Resort & Club)
There's a disconnect between what golfers say about playing and what they actually say while playing. Off the course, "relaxing" is arguably the most common word associated with golf. On the course, the most prevalent words have four letters.
It's one of golf's great paradoxes: The sport people speak of with the most glowing passion also elicits some of the crudest language imaginable. The truth is, golf can be frustrating - no, infuriating.
We all know the humiliation of duffing it off the tee, the disgust of watching what looked like a nice approach shot dunk into the drink. It's probably one reason why great golf courses are so often close to, or coupled with, first-class resorts.
Who couldn't use a few post-round hours by the pool or, better yet, at the spa? A spa treatment is a great way to unwind and recover from a trying day on the course.
The Palm Springs area has some of the best spas in the U.S., many within minutes of top golf. To get all the pampering you need on your next Palm Springs golf trip, try these top golf/spa combos.
Mountain Course at La Quinta Resort and Club/Spa La Quinta: At 6,758 yards the Mountain Course is relatively short for a Pete Dye course, but it still bears the mark of the dark lord of design, with its 140 slope rating and small, severely sloped greens.
The surrounding views of the Santa Rosa Mountains ease some of the pain; the famed resort's's Spa La Quinta will take care of the rest.
Offering open-air shower treatments, garden baths, massages and facials, La Quinta incorporates the desert surroundings into its pampering. Get started with a private outdoor Celestial Shower, move on to a Fango Mud Bath, and finish with a Barbor Sea Creation or Sportsmen's facial.
Desert Dunes Golf Course/The Spa at Desert Springs: Designed by Robert Trent Jones Jr., Desert Dunes is a unique take on Palm Springs golf, brimming with thick vegetation that can swallow up golf balls. Focus is essential.
Fortunately, Desert Dunes won't also feed on your wallet. Green fees are on the low end for Palm Springs, about $50 during the holiday season.
Desert Springs Resort and Spa about 15 minutes away integrates European techniques into its revitalizing treatments. After a tough day on the course try their Sports massage, which uses compression and cross-fiber techniques to loosen muscles. If you walked 18, the Back on Your Feet body treatment is another good option.
Pete Dye course at Westin Mission Hills/Spa at Mission Hills: A bit shorter than the Dye course at LaQuinta but more diabolical, this par-70 track is full of hidden pin placements, forced carries, pot bunkers, elevated tees and railroad ties. You have to bring your A-game to keep up here, but the four sets of tees make it manageable for a range of skill levels.
Afterward you're only a few feet from Mission Hills' palace of pampering. The spa offers treatments utilizing Native American, Oriental and European techniques, including facials, massages (the Hot Stone Massage is a premier offering), body therapy, garden therapy and hydrotherapy baths. There's also a mediation lounge and hair and nail salons.
December 19, 2006