Megan golfs and blogs: Q&A with Futures Tour player Megan Heckeroth

By William K. Wolfrum,
Contributor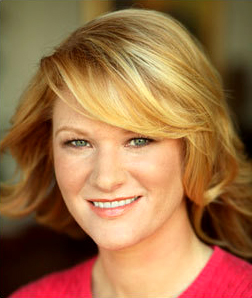 View large image | More photos
Future's Tour player Megan Heckeroth is gaining fans through her golf and her Web site. (Courtesy MeganHeckeroth.com)
Megan golfs. Of course, that's no mystery to the multitudes who have visited Megan Heckeroth's Web site.
Currently, the Netarts, Ore., golfer has gained notoriety far beyond the average Futures Tour player by keeping her Web site updated and creating a personal relationship with her readers via her blog. Aside from her words, visitors can examine videos of her swing, ask questions and more.
And while Heckeroth is rightly proud of her technological breakthrough, it's the a breakthrough on the golf course she's more concerned with, as she prepares for Qualifying School, where she plans to earn her LPGA Tour card.
Such is the confidence of the 26-year-old strawberry blonde with the striking green eyes - to her, it's just a matter of time before she has that card. WorldGolf.com caught up with Heckeroth, and she answered questions about her game, her technological savvy, and her battle to be able to shake off the occasional bad hole.
Megan Heckeroth Q&A
Question: How close do you feel to take the next step, and join the LPGA fulltime? Do you ever have to remind yourself to be patient?
Megan Heckeroth: I feel like I am very close to joining the LPGA fulltime. Qualifying School is coming up at the end of September and I feel confident that I will do well. I have five more events on the Futures Tour to help prepare myself for it. I have to remind myself all the time to be patient. Patience is a virtue. I know that I will play full time on the LPGA soon but I have to remember that it's not going to happen overnight.
Q: What are your best attributes as a golfer? What are problems that keep resurfacing?
Megan Heckeroth: I think that my physical strength is an advantage along with having great feel around the greens. Trying to stay mentally positive and bouncing back from a bad hole is the biggest thing that I have been working on lately. I have definitely improved on it but there is still some work to do on the mental side of the game.
Q: How hard is it to live this type of lifestyle, with the amount of travel it takes?
Megan Heckeroth: I don't think that this lifestyle is hard. I am actually enjoying it very much. I love seeing new places, meeting new people and playing different golf courses every week. When I am back in Los Angeles, I do spend a lot of time at home enjoying the time off and catching up with friends.
Q: It seems that your web site is extremely professional. Do you do it? Is this part of your educational background?
Megan Heckeroth: I initially worked with a web design company on the design, the layout, the presentation and the content. I do however write my own blogs that are posted weekly after each tournament. My blog has since gathered quite a following among golf fans and bloggers alike for the simple reason that very few pros are dedicated to telling their tour story on a regular basis and with such level of detail.
Q: What are your thoughts on using the Internet as a tool? You seem to have an understanding of how it can be used to assist your career.
Megan Heckeroth: Initially I did not think much of it, mostly using it for emails. But because my sponsor has a good understanding of technology, they encouraged me to develop this marketing side of my career by committing to do it weekly. And as things have snowballed, it has become apparent to me how important the internet is as a communication tool and especially how interested people are about blogging.
More photos
«
»
July 27, 2006
William K. Wolfrum keeps one eye on the PGA Tour and another watching golf vacation hotspots and letting travelers in on the best place to vacation. You can follow him on Twitter @Wolfrum.