Martha Burk's fight against Augusta National's all-male policy gaining momentum, she says

By
William K. Wolfrum
,
Contributor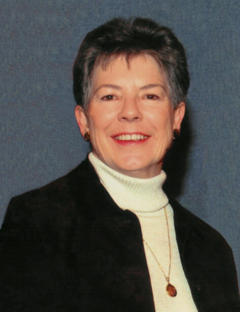 View large image
Five years after her infamous protest at Augusta National, Martha Burk continues her fight against discrimination. (Courtesy of Marthaburk.com)
In 2003, feminist activist Martha Burk led a protest on Augusta National to publicize the men-only membership policies at the club that hosts the Masters. Five years later, many golf and Augusta fans sit back in the false knowledge that Burk didn't accomplish anything. But Burk, and the facts, disagree.
"History has vindicated us in terms of what we did and what you're continuing to do," said Burk in a telephone interview. "I don't think you'll find many people defending the club. However, their actions are still being tolerated by the membership."
Because while some felt that Burk's protest was a one-time publicity grab, they missed the big picture, she says. And they underestimated her tenaciousness. Burk's "Women on Wall Street Project" targets companies that have CEOs and other executives who are Augusta National members. The organization has filed class-action gender-discrimination suits on behalf of female employees of those companies.
And they've won nearly $80 million thus far in settlements. Last year, the Women on Wall Street Project reached a $46 million settlement with Morgan Stanley on behalf of eight female employees. Recently, they reached a $33 million settlement with Smith Barney.
Both settlements contained a provision that the companies will cease reimbursing expenses related to Augusta National or other clubs that base membership on race or gender. Burk estimates the number could reach more than $200 million before it's over.
"We announced immediately after we announced the protest that we would go after the corporations that support Augusta National," Burk said. "We have gotten $79 million to date and it will continue to rise."
For Burk and others, the settlements prove what she has said all along - this is not about Augusta National, it's about women being treated differently than their male counterparts solely because they are women. And while many argue that all-male golf clubs are perfectly legal and that one need only look at the all-female fitness chain Curves for an example of men being excluded, Burk will have nothing to do with it.
"I don't see international mergers and transactions taking place on the treadmills at Curves," said Burk, 66. "I'm not going to defend Curves because I think it's a slippery slope. But it's a silly comparison."
Martha Burk eyes the PGA Tour
Burk said she was extremely disappointed with the PGA Tour and Commissioner Tim Finchem, as well. While the PGA Tour bylaws have wording that the Tour will not support clubs that have discriminatory practices, it got around that by not being involved in the Masters - even though it counts the Masters in its yearly statistics.
But Finchem and crew have likely not heard the last from Burk, who says she hopes one day to go after the PGA Tour for its complicity with Augusta National. The Tour, after all, is in the non-profit sector, she notes.
"The NOCW doesn't have the funds to fight the PGA Tour now, but we're looking down the line to work to get their tax exemption revoked," Burk said.
For Burk, her work against Augusta National's all-male policies are a drop in the ocean on a resume that would earn her a spot in the feminism hall of fame, should such a place exist. A best-selling author, Burk has been the director of the Corporate Accountability Project for the National Council of Women's Organizations (NCWO). She holds a Ph.D. in psychology from the University of Texas at Arlington, and currently is the money editor for Ms. Magazine, as well as being a syndicated newspaper columnist, among other things. She is also a wife, mother and grandmother.
For Burk, the 2003 protest at the Masters was a time of both turmoil and triumph, while she developed good relationships with many in the media and others, she also received countless threats and attended the protest with a bulletproof vest and security guards. The FBI even stepped in for a time after she received death threats over the phone.
In the end, however, Burk is proud of what she and others accomplished in 2003, and feels that the general public agrees with her that Augusta National's all-male membership policy is discriminatory.
"We knew the rightness of the cause, for the most part the public and press was behind us," said Burk. "I'm very glad we did it, I feel we made some change."
April 11, 2008
William K. Wolfrum keeps one eye on the PGA Tour and another watching golf vacation hotspots and letting travelers in on the best place to vacation. You can follow him on Twitter @Wolfrum.