A dream golf itinerary for England gives you golfing royalty
By
S. Adam Cardais
,
Contributor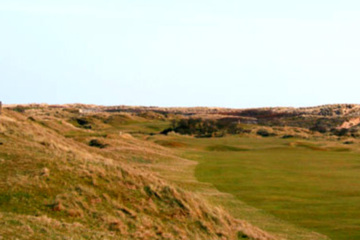 View large image
The Rye Golf Club in East Sussex hosts the annual President's Putter matchese between Oxford and Cambridge. (Courtesy Rye Golf Club)
Don't bother packing your shorts and turn your cell phone off. This is, after all, is a golf trip in England, and here tradition still rules.
At the Royal St. George's Golf Club in Kent, for instance, men are expected to wear jackets and ties in the smoking, writing and dining rooms, and cell phones are off-limits.
"It's very much a traditional members club," club Secretary Christopher Gabbey said. "It values the traditions that have been established over many years. Our members maintain a high standard."
With that tradition comes the opportunity to play courses that have hosted some of the world's biggest golfing events, and hosted royalty too. Here's a dream England golf itinerary that will take you through some of the country's most storied courses.
Start in East Sussex at the Rye Golf Club. Opened in the 1890s, Rye quickly became one of the leading clubs in England.
The host of the President's Putter, an annual golf showdown between Oxford and Cambridge universities, Rye supplemented its original Old Course with the nine-hole Jubilee Course in 1977. Playing Rye isn't as easy as showing up: Guests have to pre-arrange a visit with the club's secretary, who can be reached at 44 (0) 1797 228412.
From there travel northeast to Royal St. George's, host of the 2003 British Open and the 16th-ranked track on Golf Digest's 100 Best Courses Outside the U.S. list in 2005. The course is full of undulating fairways and deep sand bunkers. It is now open to visitors Monday through Friday.
"We get a complete mixture of people from all over the world," Gabbey said. "We're not on the tourist circuit like some of the Scottish and Irish courses. [But] most of the people who I talk to from overseas usually thoroughly enjoy the course."
Now head northwest to Berkshire and Sunningdale Golf Club, host of the 1987 Walker Cup. The club boasts two tracks, the Old Course and the New Course.
Opened in 1901, the Old Course has 103 bunkers and is lined with pine, birch and oak trees. The New Course, built two decades later, doesn't have as many bunkers but the fairways are tighter. The club is open to visitors Monday through Thursday.
One of England's most exclusive clubs, Berkshire's Swinley Forest Golf Club does no marketing - it doesn't even have a Web site - and its history is unrecorded. Its pedigree is prestigious, however, with dukes among the membership.
"Swinley exists solely for the pleasure of its members - and what a pleasure it is," Dan Murphy wrote in a story for National Club Golfer . "As you might have guessed, this is a club that exists in something of a time warp. And what's more it takes great pride in doing so."
The 6,062-yard course has changed little since the early 1900s, with only a few bunkers and a water hazard added in recent years. Want to play it? You might indeed be dreaming: Visits are by invitation only. Better start circulating among England's elite.
September 27, 2006