Can Phil Mickelson continue to be an American idol on a limited schedule?
Back when I was a professional wrestler in the Piss-Yourself-and-Run-Away Division of the now-defunct "Not Giving Much of An Effort Championship Wrestling" (NGMAECW), I learned quite a bit about how to promote myself. The crowd demanded dedication and determination and I gave it them, as every night I went into that ring and sprinted around, weeping and begging not to get hurt. And I gave it 100 percent.
Because Americans like determination. It's part of the reason why a show like American Idol is so popular. Some of those kids get up there and sing their brains out, giving it every thing they have, but sounding like someone kicking a bag full of ducks. Americans love tenacity.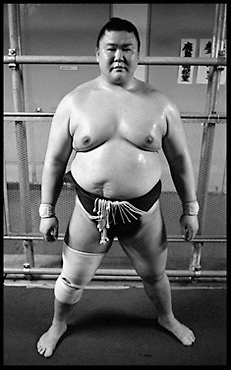 William K. Wolfrum during his wrestling days.
When thinking about Phil Mickelson's return to the PGA Tour, words like "tenacity," and "dedication" don't come immediately to mind. Make no mistake, I understand Lefty has worked hard at his game, but he's made it clear - he's a family man. We will never get that much of him.
That's what came across when Mickelson announced his decision to move into golf design, yet with the addendum of "Phil is only going to design about 10 golf courses." You just get the feeling that he's only willing to offer up a certain amount of himself.
Mickelson is an ungodly golf talent. It was just a year ago when it appeared he had finally joined the fight in creating a rivalry with Tiger Woods. Lefty has a massive fan base. Will his limited schedule start eating at that eventually?
Mickelson's family-first attitude can't really be criticized. It's an honorable lifestyle. But for golf and sports historians, it seems like his legacy will be difficult to figure out. Because, as Woods has shown, you can have a limited tour schedule and stay unquestionably at the top. You just have to win. A lot. We'll see if Lefty can bounce back and start winning again, or if he'll emulate me at the NGMAECW.
–WKW
3 comments
At which point in time did you lose such good looks ? But I guess your golf swing is now more relaxed.
01/17/07 @ 16:28
Comment
from: Lester Hinson [Visitor]
Good Lord, I tucked a fiver into that chick's g-string one night in Thailand!
01/17/07 @ 18:36
I think Bill looks handsome as a sumo wrestler. He looks a little younger in the picture. ;-)
01/18/07 @ 14:31
Comment feed for this post
Comments are closed for this post.