God Supremacy Rankings see golfers getting devout of here
We here at the Golfer Supremacy Rankings are willing to praise any deity provided he/she/it forks over the non-refundable $19.99 Praise-Me fee ($119.99 for Scientologist deities).
Make no mistake however that God, blowing off all other duties, has focused primarily on golf this year, and his followers have thrived. Just this week alone, God, in his many forms, has led his followers to victory, with K.J. Choi and Jeev Milkha Singh collecting big wins.
Here at the GSRs, we have no fear of combining church and slate, so we'll gladly pimp ourselves out to try and get some of that ever-flowing God money coming out of the government these days as we slowly move toward becoming a fulltime "Faith-Based" golf rankings system. Because when we see so many golfers getting saved, we can't help but think they'll fork some money over this way if we act devout enough.
God Supremacy Rankings
1. K.J. Choi

Comments: When Choi won the 2005 Greensboro Classic, he donated 10 percent of his $900,000 winning paycheck to a North Carolina Korean Presbyterian Church he frequented while in the area. After winning the Chrysler Championship, there's been no word if Choi will continue his tithing practices, but if so, he will continue on his path to becoming one of the most popular Presbyters of all time.
2. Jeev Milkha Singh

Comments: By winning the European Tour's Volvo Masters, Singh took home more than $800,000, the biggest by any Indian in an individual sport. To put that into perspective, for that kind of money you could hire a computer programmer from India for more than 800,000 years.
No word if Singh's belief in the infinite, supreme, yet completely indescribable reality of Brahman helped him with his victory, but one can only imagine that Lakshmi, the Hindu goddess of wealth, light, wisdom and fortune would gladly give one of her left arms for that kind of payout.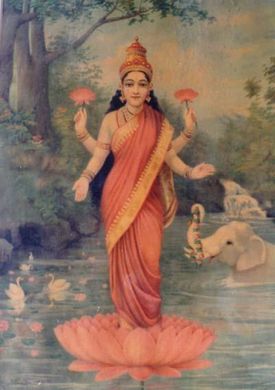 Jeev Milkha Singh reportedly has, Lakshmi, the Hindu goddess of wealth, on his speed dial.
3. American Muslim Alliance


Comments: Having solved all other Islamic problems, the AMA Web site now features golf clubs for sale. And no, they don't sell women's clubs, you silly, silly heathen.
4. Aaron Baddeley

Comments: After dedicating his winning putt at the Verizon Heritage to Jesus, Baddeley has missed seven cuts and mostly been a non-factor. Busy imprinting his likeness on tortilla chips, chili cheese fries and ultrasound scans of babies, Jesus has been unavailable for comment, but those close to him say that Baddeley better start making some dedicatable putts soon, or there will be hell to pay.
Random factoid: While many golfers hold their tempers in check out of some odd sense of sportsmanship and civility, they need only look to the Bible for the release they so desperately need. According to the Bible, these people are all in need of immediate murdering: People who don't listen to priests, witches, homosexuals, fortunetellers, adulterers, fornicators, those who believe in other religions, nonbelievers, Women who aren't virgins on their wedding night, blasphemers, people who work on the Sabbath, and myriad others.
So, if you really believe in the Bible, get to killing, and watch your scores plummet along with the world's population. And don't give us any of that "Oh, it's an old book not to be taken literally" guff. That's not stopping true believers of the Koran, after all.
–WKW
3 comments
How are you supposed to swing a golf club
in a burka anyway?
11/01/06 @ 14:07
I just found this link. Apparently burka-clad women CAN swing a golf club!

http://www.pgae.com/IMAGES/Eat02-World.pdf
11/01/06 @ 14:16
Comment
from: Bhanu [Visitor]
Yes u Americans can hire a computer programmer in $800,000 for 800,000 years, who will teach u how to operate Microsoft Windows, Microwave, Vacuum cleaner.......

But i m sure u will never learn these things in 800,000+ years
11/01/06 @ 17:56
Comment feed for this post
Comments are closed for this post.