Rally for a Cure, others take Breast Cancer Awareness to a golf course near you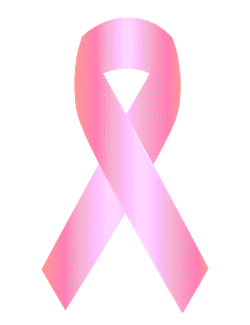 October is Breast Cancer Awareness Month.
The continued scourge that is breast cancer again made headlines in the golf world in 2006, as Heather Clarke, the wife of popular Irish golfer Darren Clarke, lost her long battle to the disease on Aug. 13. Heather Clarke was just 39, leaving her husband and two young sons behind.
This year, more than 200,000 new cases of female breast cancer will be diagnosed, according to the American Cancer Society, and 41,000 women will die from the disease. And while the loss of golfer Heather Farr, and now Heather Clarke helps bring the disease to the forefront of the game of golf, for many in many divergent walks of life, breast cancer is a reality.
Whether it is Nancy Reagan, Gloria Steinham, Sheryl Crow, Bella Abzug, Sandra Day O'Connor, Betty Ford, Carly Simon, Jo Ann Davis or millions of others, breast cancer does not care about social status, political leanings or anything else. Like all cancer, it only cares about killing its host.
For golfers, there are a plethora of ways to get involved. Golf for Women magazine has its Rally for a Cure program, which has now reached more than 3,200 golf clubs, with more than 170,000 golfers participating in a grassroots awareness and early detection campaign. Rally for a Cure has funnelled more than $20 million to the Susan G. Komen Breast Cancer Foundation, including $5 million in 2005 alone, helping the foundation in its mission to eradicate breast cancer.
Another way to give money for this cause is through LPGA star Christie Kerr's Birdie's for Breast Cancer. The talented and popular Kerr has already dropped 337 birdies this year, of which she donates $50 a pop to the Breast Cancer Research Foundation, and she invites you to do the same in several different ways.
October is Breast Cancer Awareness Month, and for the battle against breast cancer to be won, it first must be joined. Awareness on a personal level is as important as awareness on a local and global level. Become educated about this disease, and join the fight. Great strides have already been made, which shows that the effort is working. But by maintaining the fight and keeping the spotlight on it, some day the threat of losing our loved ones to breast cancer will be but a distant memory.

For more information:
Rally for a Cure
www.rallyforacure.com
(800) 327-6811
Birdies for Breast Cancer
www.birdiesforbreastcancer.com
Breast Cancer Research Foundation
www.bcrfcure.org
(646) 497-2600
Susan G. Komen Breast Cancer Foundation
www.komen.org
(800) 462-9273
–WKW
No feedback yet
Comment feed for this post
Comments are closed for this post.