Ryder! Coming soon to a theater and Golf Channel near you
Coming soon to a theater near you …
Ryder!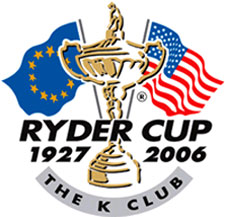 Voice Over: In a world of chaos, two teams come together for a battle on a golf course in Ireland. They thought they were just playing for the Ryder Cup, but between the first drive and the final putt, lies will be told, evil will surface, and heroes will emerge.
Ryder!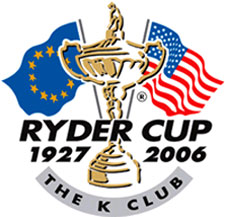 VO: Starring Tiger Woods as the greatest living multi-celled organism in the history of oxygen:

This one's for you Dad!
VO: Co-starring Darren Clarke, as the gritty Irishman, fighting his way through heartbreak:

This one's for you, Heather!
VO: With Chris DiMarco as the never-say-die underdog:

This one's for you, Mom!
VO: Sergio Garcia as the dashing Spaniard:

Tengo gusto de golf y de mujeres
VO: And Colin Montgomerie as the fat guy who never wins the big one and recently dumped his wife:

Oh, Bollocks!
Ryder!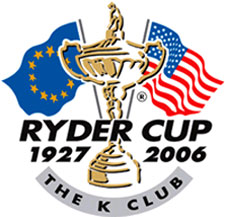 VO: With Vaughn Taylor, J.J. Henry, Zach Johnson and Brett Wetterich as the babies in peril:
Awwwwwwwww
VO: And Elin Woods as the perfunctory hot chick:
Ahhhhhhhhh
VO: With a special appearance by Osama bin Laden:

Yi-Yi- Yi-Yi-Yi-Yi- Yi-Yi-Yi-Yi
VO: And Patrick Swayze:

Wolverines!!!!
Ryder!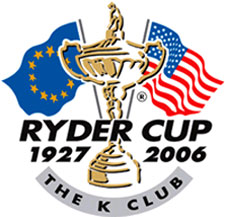 VO: Before they could become men, and save the world from the terrors of Islamofacsistnazimurderism, someone would have to stand tall in four-ball. And maybe, just maybe, important lessons would be learned.
Ryder!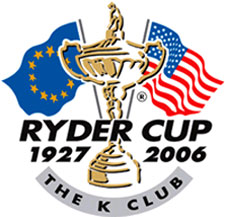 Hey guys, I wanna play! Guys? Guys?
This film has not yet been rated.
–WKW
2 comments
Comment
from: John Doe [Visitor]
Hey... did you finally grow a beard and post the new picture?
09/20/06 @ 17:20
Comment feed for this post
Comments are closed for this post.