Sorry Charlie: No one cares about the gambling debts of announcers
Upon finding out that Jennifer Mario's book Michelle Wie: The Making of a Champion will soon be hitting book stores, I immediately went to work on trying to think of something that I did in the past that could qualify as cool.
I came up with something, and this is true: I have edited a Stephen King story. Yes, that Stephen King.
It happened while I was a copy editor for New York Yankees Magazine. The editor for the magazine was a big King fan, and had written him several times to see if he would be interested in writing a story about the "Curse of the Bambino."
To everyone's surprise, King sent in a submission, and it eventually landed on my desk for a read. I believe I deleted one comma, just to be able to say I changed King's story in some small way.
It was a very cool thing. But sadly, Mario, as an author, is much cooler. Much like how John Daly is cooler than Charles Barkley.
In case you missed it, Barkley told a TNT audience that, like Daly, he also has a gambling problem, and has probably lost about $10 million over the years. For Barkley, however, the admission comes off as a bit of an attention grab.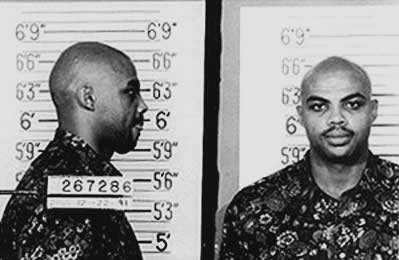 NBA announcer Charles Barkley shown not gambling.
Sure, Daly made this admission to sell books. And sure, the $60-million figure causes some head-scratching. But the fact is that Daly is an active golfer, with a huge fan base. Barkley has been retired for so long he is now an announcer, not an athlete.
This isn't anything against Barkley as a player or an analyst, because he's been fantastic at both jobs and I still love his frankness. But being an announcer just doesn't carry the weight of being a professional athlete. A guy like Verne Lundquist could admit to gambling, drinking and cannibalism problems and no one would blink an eye.
To put it another way: My father, a Pittsburgh native, long adored Ralph Kiner. For years the Pirates stunk, but at least they had Kiner to annually lead the league in home runs.
Modern fans that even know Kiner, however, know him as a somewhat doddering announcer for the New York Mets, prone to comments like:
"Now up to bat for the Mets is Gary Cooper."
So Chuck, sorry about the gambling losses, but the fact is, no one cares now that you no longer dunk basketballs for a living. We're much more interested in that fat, flaky guy who can still hit 350-yard drives and occasionally make runs at winning golf tournaments.
Because those who talk about sports aren't as interesting as those who play. Much like how those that write books are much more interesting than those that once got to "edit" a great author.
–WKW
1 comment
I think you spoke for too many. I personally found it interesting to hear Charles Barkley comment on his gambling. We got a small glimpse into the life of a former NBA player. Barkley's candidness is one of the great things about him being on television. He talks to the camera as if he's hanging out with the guys and we're sitting in the living room with them. Just because an athlete is retired doesn't mean what they have to say isn't informative. I don't understand your reasoning. According to your logic you would rather hear from Mark Madsen than Michael Jordan. No thanks but I'll pass on that one. Coaches wouldn't even be worthy to comment on the basketball because technically they don't play either.
05/14/06 @ 01:44
Comment feed for this post
Comments are closed for this post.