Golfer Supremacy Rankings: Where God and golf aren't a Mission Impossible
The Golfer Supremacy Rankings are open to all religions, faiths and creeds. Especially Scientologists, who are by far the most creative and funny people out there.
Seriously, Scientologists, we're all laughing at you. Now get out there and make some movies.
Golfer Supremacy Rankings
1. David Toms

Comments: Toms earns the top spot in this week's GSR's for showing that even golfers can say really dumb things. His comments regarding the Masters did very little to remove the stereotype that golfers are over-pampered brats:
"It's the only place all year where the players don't feel like they're the most important thing there," said Toms of Augusta National.
Toms added that unless conditions improve radically, he'll have no choice but to collapse in a heap on a fairway next year at Augusta.
2. Paula Creamer:

Comments: In keeping with the mandate that only certain players on the LPGA tour are allowed to be mentioned, Creamer earns this spot with her sixth-place finish at the LPGA-Takefuji Classic. Juli Inkster, who is in her final year of being allowed to be written about, finished fourth.
Kudos to the talented Mexican girl that scorched the field in Las Vegas, and who really should consider changing her full name to Morgan Gulbis Wie in order to get a little more PR.
3. Aaron Baddeley

Comments: Lining up the winning putt at the Verizon Heritage in Hilton Head, Baddeley gave a little testimonial to insure his first PGA victory.
"I said, 'This is for you Jesus,' and knocked it in," said Baddeley.
When reached for comment, Jesus stated that the putt was a pleasant offering that, while not as good as gold, far exceeded myrrh.
4. John Daly

Comments: Daly finished tied for 27th at the Verizon Heritage, his best finish in a month that's seen him miss three cuts. Afterward, during a rousing game of "pin-the-tail-on-the-golf-groupie," Daly dedicated his final shot to Hugh Hefner.
"I said, 'This is for you Hef,' and knocked it in," reportedly said Daly.
5. Jeev Milkha Singh

Comments: It was Vijay who first made the surname "Singh" palatable to Western golf fans, and Jeev Milkha is the latest to make the name Singh sing.
By winning the China Open, Singh did his part to help India bounce back from a week that saw drunk and armed cop-thugs go nuts at an Indian golf course. The victory was only the second by an Indian player on the PGA European Tour and Singh's first in 13 years.
Also adding to a good comeback week for India is the mere existence of actress Aishwarya Rai, who reportedly has an open invitation to join the LPGA, regardless of her golfing ability.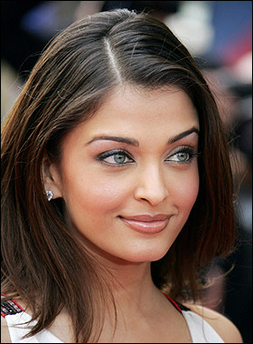 Aishwarya Rai
Random Factoid: Aishwarya Rai is scheduled to begin shooting a major Hollywood film with Will Smith later this year. Now here's another picture of her: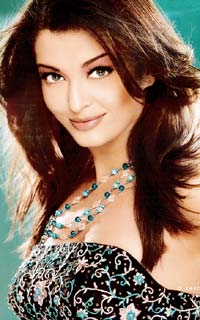 Aishwarya Rai: As a matter of fact,
I am cut-and-pasting her name.
–WKW
7 comments
Comment
from:
Spencer Hux
[Member]
Did Jesus comments on Badds' McGregor commercials? Those probably left even Him speechless.
04/17/06 @ 14:15
Comment
from:
Kiel Christianson
[Member]
Even the Son of God likes the long-ball. This is why Daly has won more majors than Badds ever will.
04/17/06 @ 14:25
Just the term "supremacy" leads one to believe that G-d is involved. David Toms should start doing a little praying NOW before the US Open. Aaron Baddeley should join him.

And, Lorena Ochoa now has plenty of faith in herself. I'm taking odds that she wins an LPGA major this year.
04/17/06 @ 19:34
aishwarya rai, aishwarya rai in bikini, aishwarya rai picture, aishwarya rai nude, aishwarya rai wallpaper, aishwarya rai naked, aishwarya rai bikini,
04/02/07 @ 02:44
Comment
from: noemi chura [Visitor]
ella es una de las mejores de bollywood y del mundo,es muy hermosa y es mucho mas hermosa que otras chicas de otros paises,me gusta como canta,como baila y como actua en devdas,Dhoom 2,kuch na kajo y en shakti
07/02/10 @ 20:14
Comment feed for this post
Comments are closed for this post.