The Broadmoor resort in Colorado Springs, Colo.: The all-American mountain golf retreat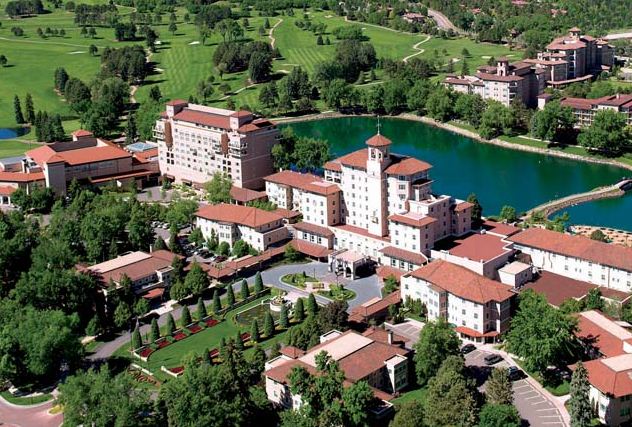 I have been very fortunate to have been able to visit a number of the best golf resorts in the U.S. and Europe. Selecting a "best" or "favorite" resort is like splitting hair and is next to impossible. However, there is a handful that I consider to be my personal favorites – The Broadmoor is one of them (Pebble Beach, Bandon Dunes and Kiawah Island are among the others that I would love to visit annually).
The Broadmoor – located in Colorado Springs, Colo. – offers luxury accommodations, a number of restaurants, all the amenities one could ask for and three superb 18-hole golf courses. Guests can either stay in the hotel or in the cottages, which are located next to the 18th hole of the East Course.
The Broadmoor's East Course is constantly ranked among the best public courses in the U.S. It's arguably one of the best mountain courses anywhere. Donald Ross said (after designing his famed Pinehurst No. 2 Course) that The Broadmoor was his best work. The West Course sits at a higher elevation than the East Course, plays tighter off the tee and has more tree-lined holes and more doglegs. The Broadmoor's Mountain Course was redesigned according to the latest standards in 2006. The Nicklaus Design-layout is a mind-boggling 7,700 yards from the tips and has wide fairways and big greens.
One thing that impresses me is that all three golf courses seem to be in immaculate shape all the time! The greens are always fast and true and the courses look like they are pretty much ready to host a big tournament on any given day.
With more than a dozen restaurants and lounges, three 18-hole golf courses and too many activities to count, I could spend a week or two at the resort without ever having to leave the property!
No feedback yet
Comment feed for this post
Leave a comment