Golf in Cyprus: A hidden gem in the Mediterranean Sea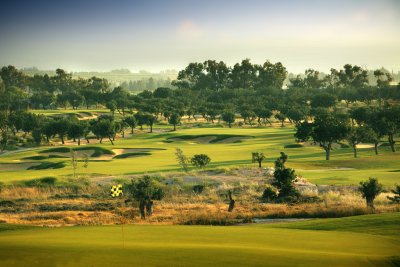 The Mediterranean island of Cyprus can best be described as a secret as far as being a golf destination is concerned. Cyprus is the third largest island in the Mediterranean Sea, it is divided by the Republic of Cyprus (which makes up roughly two thirds) and the Turkish Republic of Northern Cyprus (which makes up more than a third of island). The Republic is a member state of the European Union and the official currency is the euro.
The Republic currently boasts four 18-hole layouts while the Northern part is home to one golf course, the Korineum Golf Resort. Elea Estate, a two-year-old Sir Nick Faldo meisterwerk, is the cream of the crop and put Cyprus on the map as a golf destination. The club is located in Paphos and was opened for play in 2010. The challenging par 71 course makes perfect use of the natural features of the site while the Mediterranean Sea looms in the background.
Elea definitely has to be considered among the best new courses in all of Europe! Sir Faldo created a variety of strategic holes that are characterized by big and undulating greens.
The famous InterContinental Aphrodite Hills Resort is only a short drive away. Guests can choose between a luxury room or a village and they can relax on the beach or get pampered in the spa. The golf course has a couple of "Kodak holes" but can only be played with a golf cart (it's about 1,000 yards from the second green to the third tee). Number 7 is a spectacular par 3 that is played over a canyon. Number 8 is a short, downhill par 4 where the Mediterranean Sea serves as a backdrop.
Minthis Hills and Secret Valley are the two other 18-hole courses in the area (unfortunately I didn't get play them).
1 comment
Comment
from: Simon [Visitor]
Thanks for your report.
Yes we have have some great Golf courses in Cyprus.
In my opinion Minthis Hills is a great Club and their Restaurant is superb , but the residential area is a long way from being finished , there are some villas there , but it will be a few more years yet. The owners have a 10 year plan for Minthis Hills , but it will be fantastic . The villas start at 1 million.
Aphrodite Hills Golf Resort is superb and definitely the best on Cyprus. It is not just a Golf Resort , it also has the Annabel Croft Tennis Acadomy , superb Spa centre , horse riding center , 5 star hotel and a "village square" with Cafes and Restaurants. The property choice is the best on the island , with apartments starting at 100,000 going up to exclusive villas at multi millions. All property owners get up to 30% discount at all the Resort Facilities.
The course is spread out across the whole resort and winds its way through the residential properties , so a buggy is required. There are beautiful sea views and Aphrodite Hills Resort has a free shuttle bus service to their private beach club.
Aphrodite Hills is just a short drive to the beautiful seaside town of Paphos , with it's lovely harbour and many attractions. There are 4 excellent Golf courses within a 20 minute drive of Paphos and another course currently being built at Polis.
Paphos is the up and coming new exclusive area of Cyprus , the international airport is starting to take over as the main one for the island. There are many more direct flights from Paphos from all parts of the World , as Cyprus is being discovered by Russia , China and many new markets.
If you require details on holiday rentals or property sales , please email me and I will help in anyway I can.
simon@simila-cyprus.com
2013-01-15 @ 21:48
Comment feed for this post
Leave a comment