Pigskins and pars: Time to book a golf trip to Las Vegas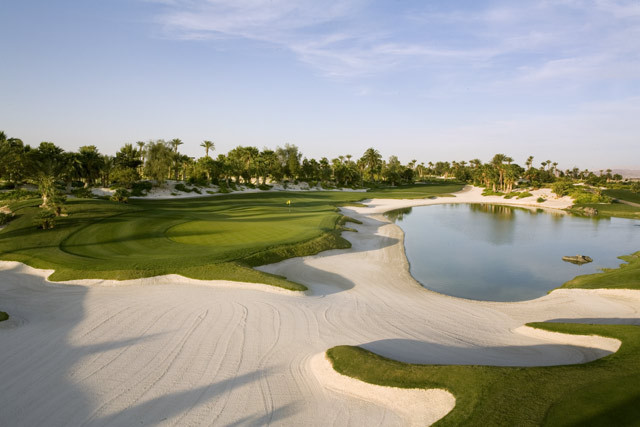 The 11th at Bali Hai Golf Club.
This is the time of year I always start thinking about going to Las Vegas to play golf. The reason is two-fold: cooler weather and football.
While September is still pretty hot in Vegas, it starts to cool down in October and November. Even if you journeyed there now, you could still play early golf and do one of my all-time favorite activities – hit the sports books during football season. And now with games on virtually every night of the week, there's no shortage of action.
But first the golf. You can choose from plenty of great golf courses in Las Vegas. Among them are the three golf courses of Walters Golf – Desert Pines Golf Club, Bali Hai Golf Club and Royal Links Golf Club.
Desert Pines, a Dye Design course that emulates the North Carolina Sandhills, also has a great clubhouse. So when you finish golf, it's a good place to watch a little football.
The same can be said for the clubhouse at Royal Links, which pays tribute to the great British Open courses. And in the castle-like 19th hole, you'll find many of the great Scotches and ales from across the pond.
And at Bali Hai, a Pacific-themed golf course in pristine condition, you're right on the Strip. In fact, the course is right next to Mandalay Bay, which like nearly all the big casinos on the Las Vegas Strip, has a great sports bar.
The good thing about those Walters Golf courses is that they're always running specials, whether it's on green fees or packages. Right now, they've got a special for pre-booking into November, which might be the best month to visit Vegas. In any event, visit WaltersGolf.com for more information.
1 comment
Comment
from: Golf bag cooler [Visitor]
This is too god that the Walters golfers got a special offer for pre booking to visit Vegas.t
09/13/13 @ 03:43
Comment feed for this post
Leave a comment