With pride, new clubhouse completes the picture for the Max A Mandel Golf Course in Laredo, Texas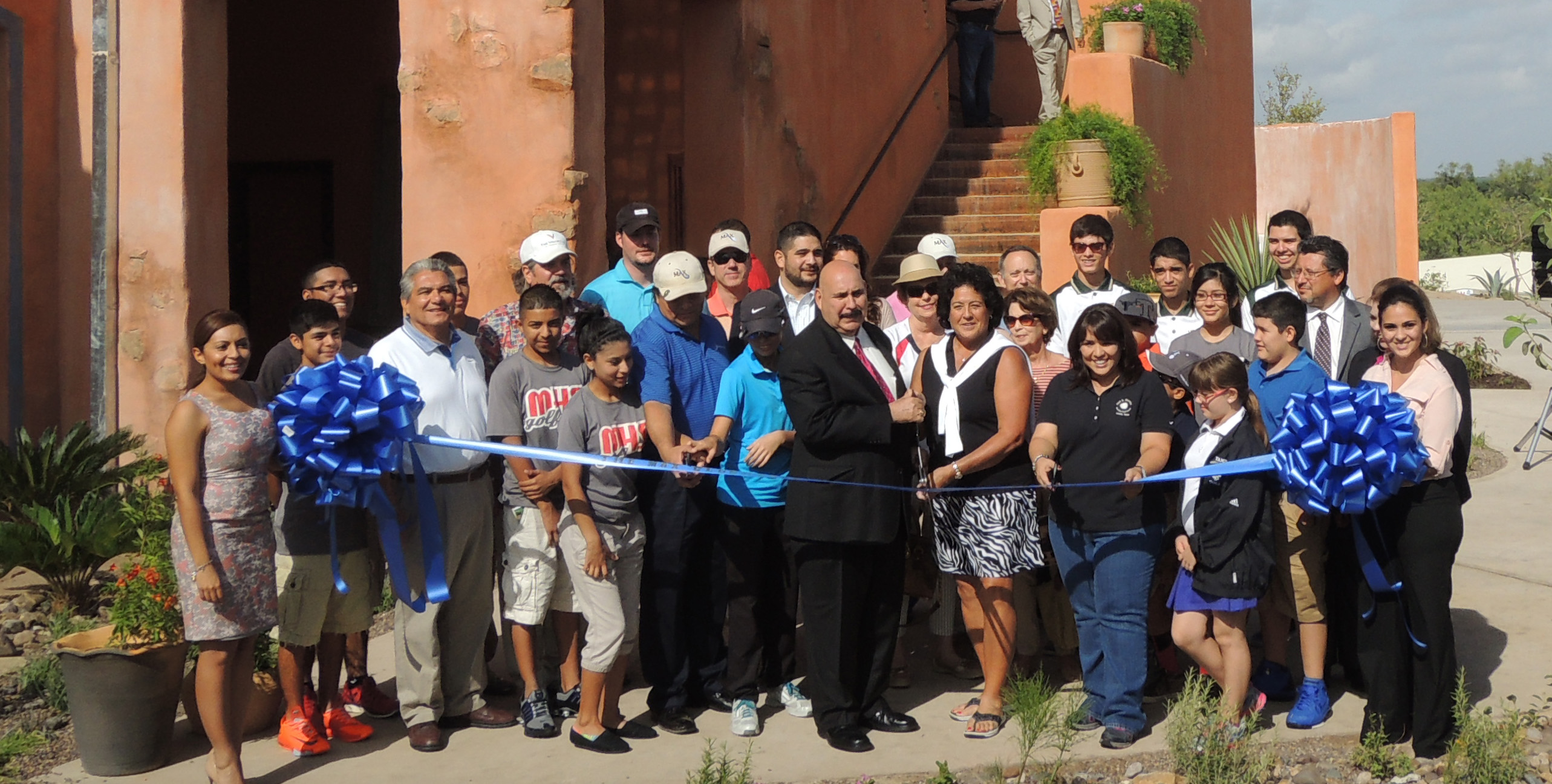 Laredo Mayor Raul Salinas and legend Nancy Lopez cut the ribbon. (Mike Bailey/TravelGolf)
There was a reception the night before the ribbon cutting of the new 9,000-square foot stucco clubhouse at the Max A. Mandel Golf Course on this border town in southwest Texas. There were speeches and a mariachi band and plenty to eat and drink. Attending were civic leaders and business owners and media – and plenty of golf enthusiasts. It was kind of a big deal.
The next morning, the scene continued as one official after another took their turn at the podium and spoke with pride about the completed project. Those speakers included Mayor Raul Salinas and special guest Nancy Lopez.
The common theme was the hope that a facility of this quality would foster growth of the game locally, that someday Laredo would produce players on par with its neighbors two hours east in San Antonio. More importantly, perhaps, is that more Latinos would start playing the game because of this fine facility.
Lopez, a World Golf Hall of Famer who grew up in the neighboring state of New Mexico, felt at home. She said it was good to hear the Spanish language again, and the city of Laredo adopted her.
It's hard to imagine anyone would make a trip to Laredo just to play one golf course (it's a little out of the way), but if you're here or in the area, you'll want to check it out. The Robert Trent Jones Jr. designed golf course is reason enough, but now with the completion of this magnificent clubhouse – withs panoramic views of the Rio Grande and 7,000-yard golf course – the experience is complete.
No feedback yet
Comment feed for this post
Leave a comment