Road trip to the Northeast revealing good golf, a few surprises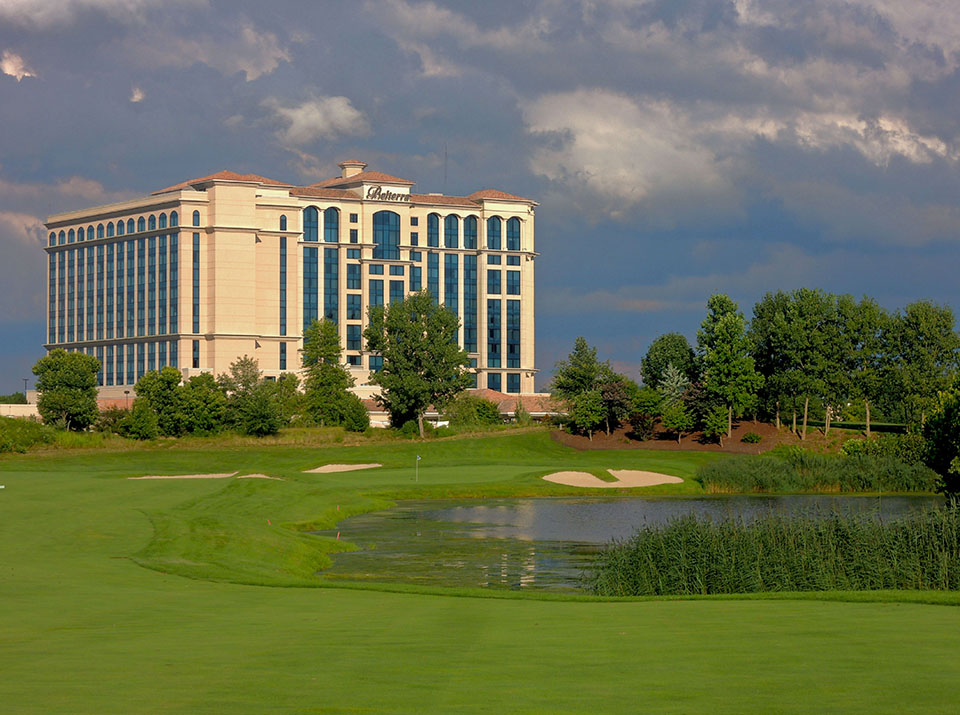 Belterra Golf Club in outside of Cincinnati, Ohio. (Mike Bailey/TravelGolf)
FLORENCE, Ind. – One of the best ways to experience golf and all its peripherals is to get in the car and drive, which is exactly what I and my better half have been doing.
A little over two weeks ago, we left Houston for the Pennsylvania, New Jersey, New York and Boston areas. We're now on the return trip. Along the way – through a dozen states already – we've had great Memphis pulled pork (and visited Graceland), dined on cheap lobster and checked out Plymouth Rock south of Boston (the rock is a lot smaller than we thought it would be), gorged on authentic Italian in Dunmore, Pa., discovered the Jack Nicklaus golf museum and German food in Columbus, Ohio, and visited the Piper Aircraft headquarters and museum in Lock Haven, Pa.
We've also played plenty of enjoyable golf along the way, including, most recently, two very good public courses in the Pittsburgh and Cincinnati areas, and a nice private course in northeast Pennsylvania.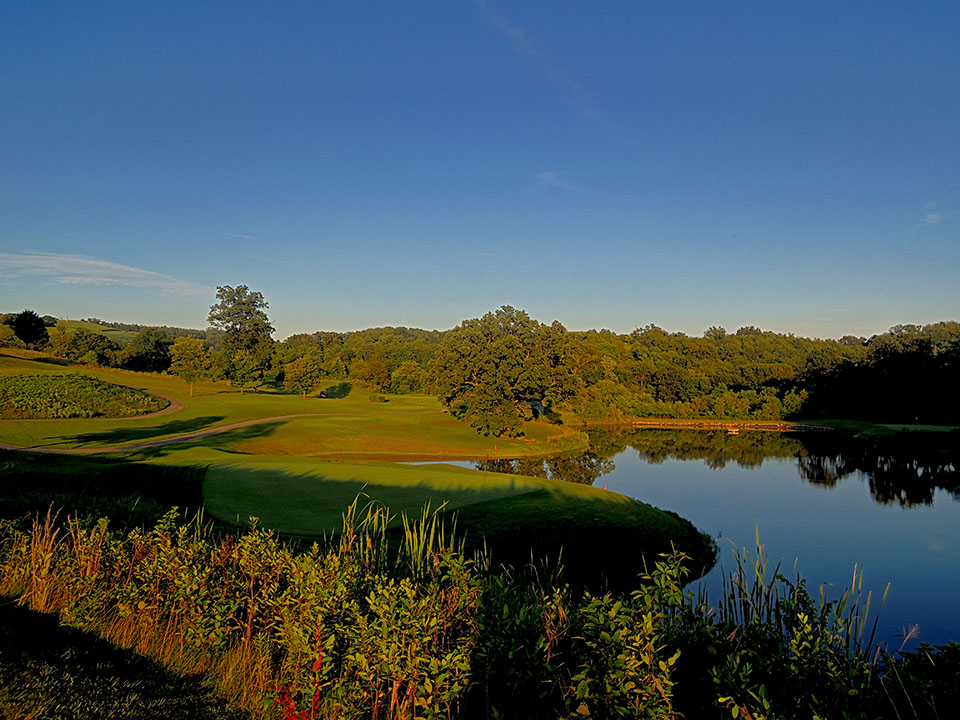 The Madison Club near Pittsburgh (Mike Bailey/TravelGolf)
The Madison Club, which is just outside of Pittsburgh, has great mountain vistas and terrific conditions. Belterra Golf Club, a casino course about a half hour or so from Cincinnati just across the border in Indiana, is a marvelous Tom Fazio design that won't disappoint. And a couple of days ago, I got a taste of what the golf is like in northeast Pennsylvania at fun place called Elmhurst Country Club. This former home of a Web.com Tour event, overlooking the Endless Mountains, is also where I picked up some new golf terms – and I thought I had heard them all.
Our generous host, Tom, enlightened me. AFW, for example, stands for "almost wet." The adjective in the middle (between the "A" and the "W"), I'm sure you can figure out. Same with IFW (is wet). There's also GAWI (got away with it), BUM (bad use of mulligan) and HTS (hard to say), which is used when your playing partner asked if his or her drive went into woods or not. And yes, all those terms were used in our group. There was even a whiff, which Tom calls a dishere (not sure why), but he says one is obligated to call it on one's self (don't try to claim it was a practice swing) and purchase a beer for everyone in the group. I'm not saying who had it (no, it wasn't me), but that person did make good on his obligation and then some.
Thanks, Tom… for everything, including the education.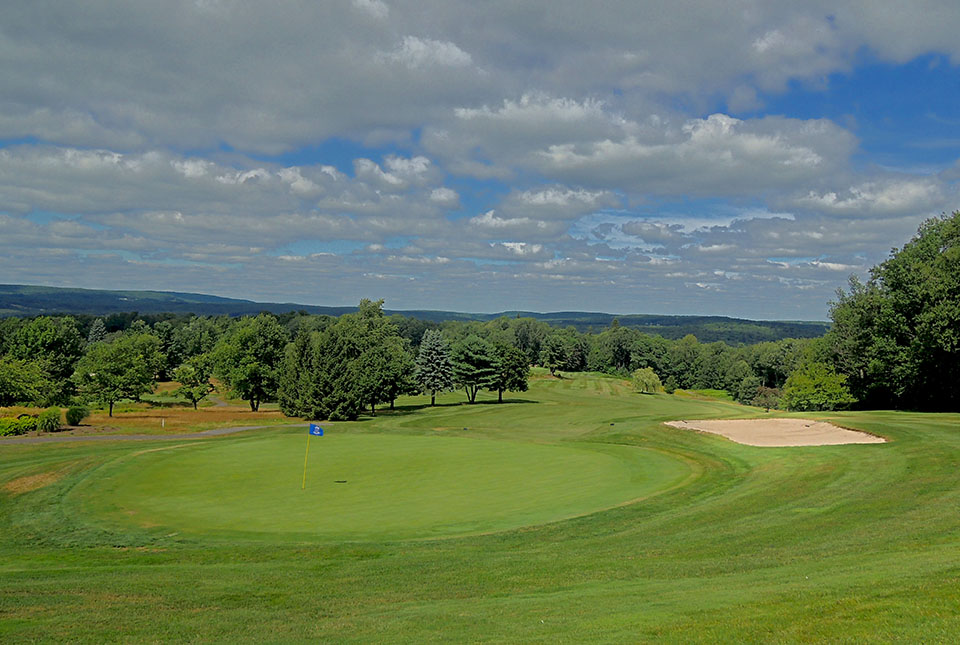 Elmhurst Country Club in northeast Pennsylvania (Mike Bailey/TravelGolf)
1 comment
Comment
from: Sid and Tai [Visitor]
Great 2nd hand experience!
07/29/13 @ 12:55
Comment feed for this post
Leave a comment