Eating and playing my way through the Northeast golf scene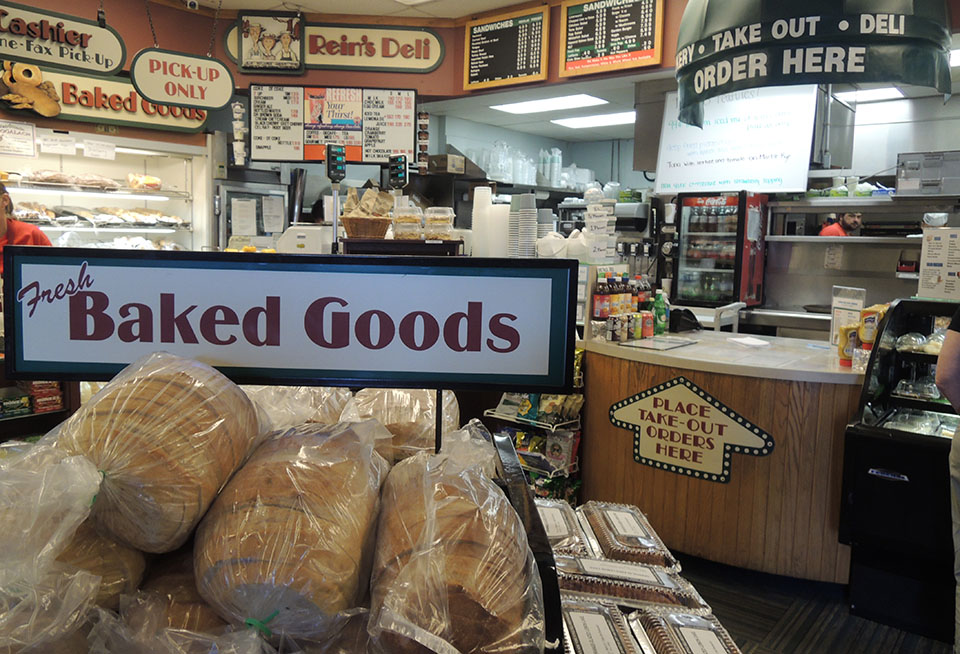 Great breads, desserts at Rein's Deli in Connecticut (Mike Bailey/TravelGolf)
PLYMOUTH, Mass. – I have to admit, while I'd like to be one of those guys who "eats to live," I do find myself on too many occasions "living to eat," especially after playing golf.
Such is the case during my current travels through the Northeast, checking out the golf scene in the New York and New England area.
Today, after playing a delightful executive style course called Squirrel Run pretty close to where the Pilgrims first landed, we went into town near the harbor, just a couple of minutes from the famous Plymouth Rock and sampled lobster. At a place called Wood's Seafood, we each got a 1 1/4-pound lobster for about $12. Nothing fancy here: You order at the window, put down a deposit for the lobster crackers (people tend to throw them in the trash) and get crackin'. Wood's Seafood was just one of probably a half-dozen lobster places within a few hundred yards of each other.
Halfway between Boston and New York, we checked out something else this region is known for: Rein's New York-Style Deli in Vernon, Conn. If you like corn beef, pastrami, half-sour dills, Matzo-Ball soup and great desserts, this is your place. I had a black and white cookie that was more like eating a piece of cake.
And in New York City, where we went after playing a couple of courses in eastern Pennsylvania and New Jersey respectively – Inniscrone and Hillsborough G & CC – the options are endless. But having never really eaten good New York pizza, we checked out John's Pizza in the Time's Square area. This is a place where they still toss the dough, and the pie isn't too thick and the tomato sauce is just right. Couple that with a Guinness or a Blue Moon, and you're all set.
No feedback yet
Comment feed for this post
Leave a comment