At Hillsborough Golf & C.C. in New Jersey, short doesn't equal easy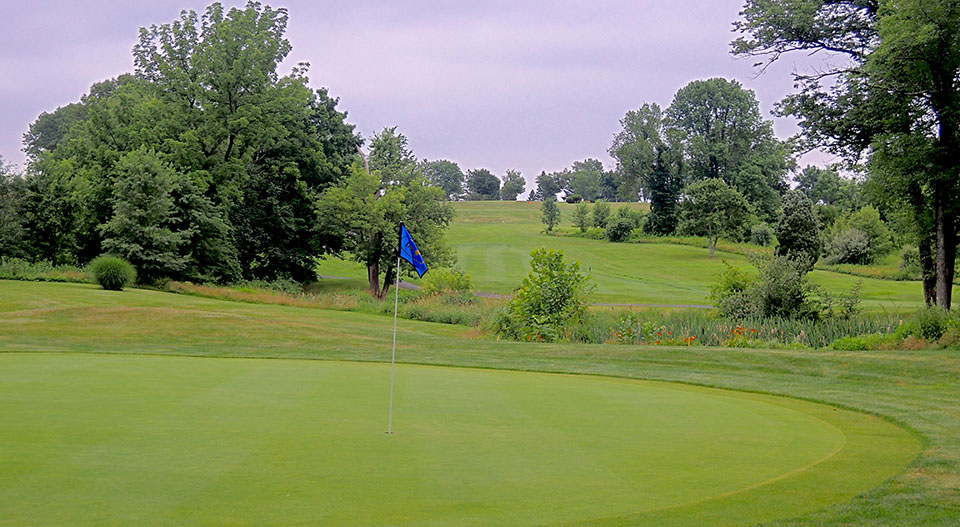 Par-4 12th at Hillsborough G & CC (Mike Bailey/TravelGolf)
HILLSBOROUGH, N.J. – There are only two sets of tees at Hillsborough Golf & Country Club in northern New Jersey, and honestly, I didn't miss not having other options. Nor did I miss the lack of length at this off-the-beaten path golf course set among horse farms about an hour or so outside of New York City.
From the rear tees, the par-70 course designed by George Fazio is only 5,840 yards. My first thought was that breaking 80 was going to be a piece of cake, but that thought quickly waned after an opening-nine 42.
You see, Hillsborough is a perfect example of why you don't need length to have challenge. Every green has plenty of slope, so if you're above the hole or to the side of it, two-putting is a challenge. There's hardly an even lie on the golf course with plenty of elevated tees and uphill and downhill holes. And with ample rough, finding fairways was more important than trying to drive greens on short par 4s, of which there were several.
The greens are small, so you have to have short game to play a course like this, too, and because of the slopes, you need to have a little imagination.
It reminded me of playing golf in Ireland, where I was two weeks ago (read more here). There's usually a members' tee and forward tee, and that's it. They take the ego right out of it, and by the time you finish playing, you have no desire to add another 500 yards to the course. And that was certainly the case at Hillsborough, which was anything but easy or boring.
No feedback yet
Comment feed for this post
Leave a comment