Yes, there are good parkland golf courses in Ireland, too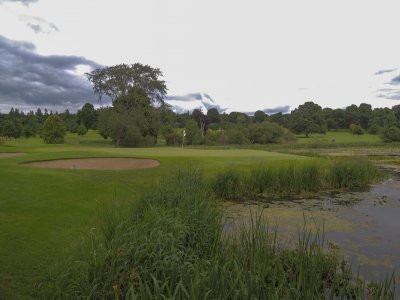 DUBLIN, Ireland – Fresh off a redeye, I did something I've never done before – play a non-links course.
Not that I would ever schedule a trip to Ireland without playing links course – especially given its rarity in North America – but the parkland courses are not to be overlooked in Ireland. It's also the first time I've played golf in the Dublin area, with all my prior experience being in the northwest and southwest part of the country.
But this trip opened with a relatively new course – in fact, it is called the New Course – at Headfort Golf Club in County Meath, about an hour from here. Designed by Christy O'Connor Jr., the course takes advantage of a beautiful piece of property featuring natural creeks, lakes and marshes. O'Connor moved very little earth, designing the holes around these features, which also included majestic junipers and other mature trees.
It was plenty challenging, too, but very different from the windy links courses we expect over here.
Yet, it still didn't feel like an American venue, especially considering the yardages were in meters and to the front of the greens – and, most importantly, the Guinness and stories in the clubhouse after the round.
1 comment
I am pretty new to golf and our local course is a lynx course and everyone kept going on about the beauty of parkland courses. I took no notice and thought nothing of it until last weekend when i played my first round on a parkland course. What a difference great scenery and so much less wind even though it was a fairly blustery day. http://www.waterproofgolftrousers.com
06/28/13 @ 07:11
Comment feed for this post
Leave a comment