Chicago loves the Lake Geneva, Wisconsin area for golf and fun -- you will too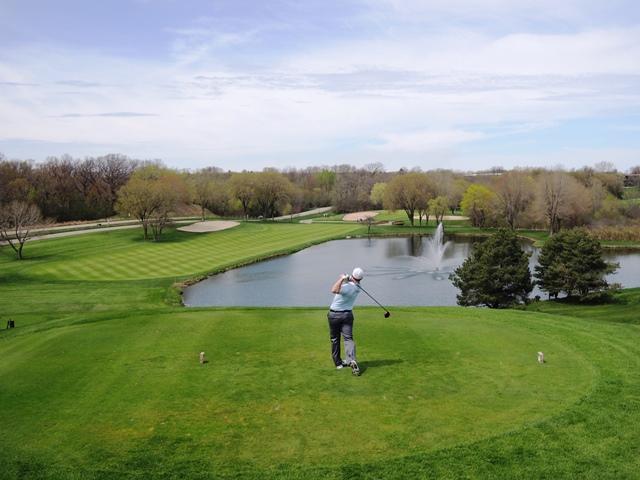 The Brute at Grand Geneva (Mike Bailey/TravelGolf)
LAKE GENEVA, Wis. – Although it's closer to Milwaukee, the Lake Geneva area is known as Chicago's playground. About an hour and a half north of the Windy City, Lake Geneva was founded by the Chicago's wealthy families around 100 years ago, much of it happening around Chicago's Fires.
Forty-five years ago, Playboy founder Hugh Hefner thought so much of the area that he built one of his famous Playboy Resorts, which is now Grand Geneva. And before that, the U.S. military even considered the site for the Air Force Academy.
All that aside, the fun centers around one of America's most pristine lakes, and now offers 22 golf courses in the area, many of them exceptional. The area draws 90 percent of its business from Chicagoland, but it shouldn't deter the rest of us from visiting.
My flight, in fact, was just $178 roundtrip from Houston. That's from one United Airlines hub to another, so there are a ton of flights. I would think you could similar deals from time to time from Newark, San Francisco and Denver.
For those of us in Houston and other parts of Texas, this would be a welcome respite from our hot humid summers, which can extend into late October. And while springtime can be a little iffy – I got a real mix of weather this week – falls are spectacular in the Lake Geneva area. The color in the trees combined with the bright green turf and spring-fed clear water reflecting blue skies make for one of the most beautiful places on earth.
In the town of Lake Geneva, there are a host of good restaurants and bars with plenty else to do, including zip-lining and walking the lake path, which reveals the homes and mansions of many Chicago's elite who built homes here.
The stars in my book, though, remain the golf courses. I really loved The Brute Course and The Highlands Course at Grand Geneva; Geneva National has three excellent tracks, including the much heralded Player Course. Across the lake in Fontana is the really beautiful Abbey Springs. Hawk's View Golf Club not only has a terrific 18-hole championship course, but a really enjoyable par 3 track as well. And at Lake Lawn Resort in Delavan on Delavan Lake is the underrated Lake Lawn Golf Course. The course and the resort went through some financial trouble a couple of years ago, but new ownership has brought both back to new heights.
No feedback yet
Comment feed for this post
Leave a comment