Try the Emerald Coast for a different kind of Florida golf vacation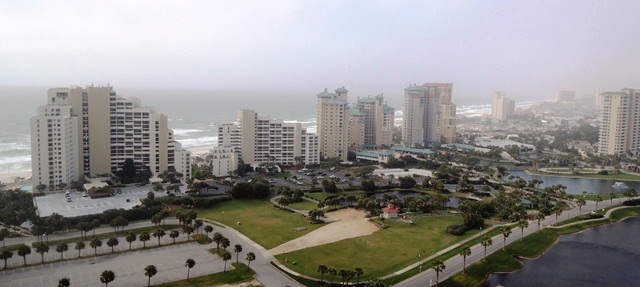 Sandestin Golf and Beach Resort from above (Mike Bailey/TravelGolf)
PANAMA CITY BEACH, Fla. – Most people think of South Florida, Orlando or even the Jacksonville area when they think of booking a golf vacation in Florida. But if you haven't considered the Emerald Coast of Florida, you might want to.
The Emerald Coast, which is located in the northwest corner of the state near the Panhandle, isn't really a winter destination, but more a spring, summer and fall hangout. In fact, for golfers, summer might not be the best time because that's when it gets incredibly crowded with families flocking to the pristine white beaches on the emerald green waters of the Gulf of Mexico.
Spring and fall, though are dynamite for golfers (you may want to avoid spring break, however, around the Panama City beaches). For as far as the eye can see there are condo rentals as well as hotels, right on the beach or the bays.
This week, I stayed at two resorts – Sandestin Golf and Beach Resort in Destin, and the fabulous Water Color Inn near Seaside. (You can book a Sandestin golf package here.)
The former is 2,400 acres, includes four golf courses, numerous restaurants, The Villages entertainment area and a whole host of outdoor activities. Resort guests can play the immaculate and private (overseeded wall-to-wall in the winter) Burnt Pine Golf Club as well as three other fun tracks.
The Water Color Inn, just a few miles down the coast, is next to where the film "The Truman Show" was filmed. And yes, the community, with its perfect houses and condos minutes from the beach, looks like something out of the movies. The resort is as picturesque as it gets with quaint eateries, bicycle-friendly roads and paths and miles of perfect beaches. Water Color offers golf at three terrific golf courses – not the least of which is Camp Creek, a Tom Fazio design that doesn't disappoint.
Best of all, this is one of the most peaceful areas in the United States and a little more accessible than you might think. In fact, there's the new Northwest Florida Beaches Airport in the Panama City Beach area, and it offers several direct flights to cities like Houston, Baltimore, Atlanta and parts of Florida on Southwest and Delta airlines.
And if you like Southern hospitality, you'll get plenty of that here – perhaps with a heaping dish of shrimp and grits and a slice of key lime pie.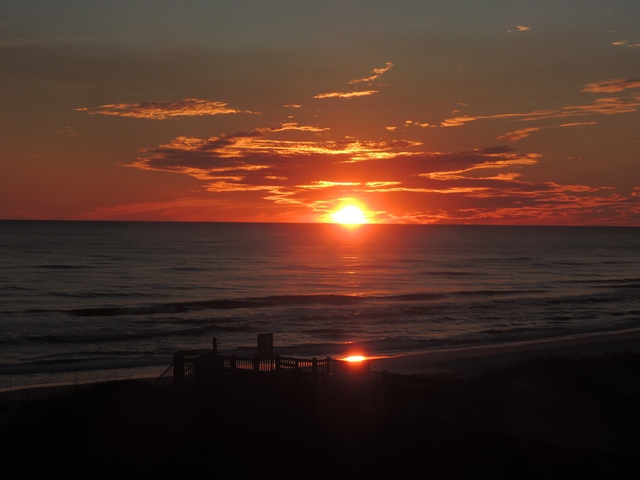 The view from the Water Color Inn (Mike Bailey/TravelGolf)
No feedback yet
Comment feed for this post
Leave a comment