Great event on good golf venue does Myrtle Beach proud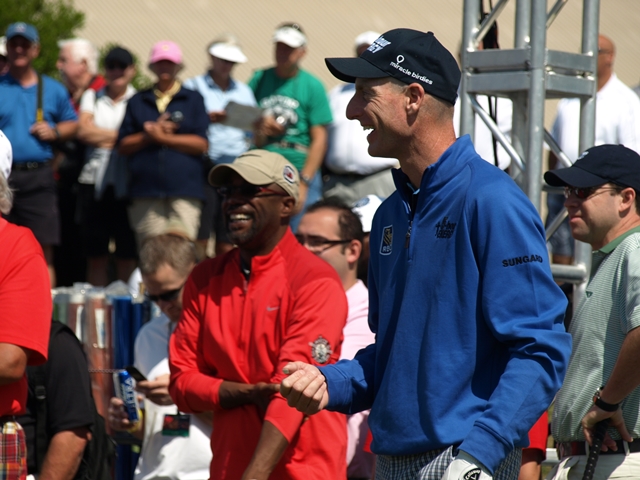 Tournament host Darius Rucker with Jim Furyk at Hootie's Monday after the Masters. (Mike Bailey/TravelGolf)
NORTH MYRTLE BEACH, S.C. – This morning, I had a chance to play the course that hosted the Hootie & the Blowfish Monday after the Masters Pro-Am. I was not disappointed.
The Dye Course at Barefoot Resort here on the Grand Strand played every bit as good as it looked yesterday. I played it at around 6,700 yards, but this beauty can be set as deep as 7,300-plus yards to test the very best. On Monday, it did just that as pros like Jim Furyk, John Daly and Annika Sorenstam led their teams in this six-person event that raised some $300,000-plus for charity every year.
The event couldn't have been better yesterday, and you can read it about on GolfChannel.com here.
Meanwhile, I was fortunate enough to get a tee time the day after while crews were tearing down the grandstands and cleaning up after the all-day party here on Monday. The weather was perfect, the bentgrass greens were still pretty fast, and Pete Dye greeted us with plenty of pitfalls around every corner.
I played with Dick, who is a member here at Barefoot, and Craig, a member at Firestone Country Club in Ohio. All of us were impressed with the course, which features plenty of Dye's famous bunkers and two terrific finishing par 4s on each nine that bring a big lake into play.
Dick grew up in South Carolina and went to college at the University of South Carolina. He said he used to play golf occasionally with tournament host Darius Rucker, and had nothing but praise for the Hootie front man.
"He loves golf," Dick said, "and he does a lot for charity."
Indeed, this is a great event for Myrtle Beach and junior golfers. In its 18th year, it not only benefits charity, but it furthers the Myrtle Beach golf scene, which is still impressive despite some lean years recently.
"You can come here for a month and play a different course every day," Rucker said. "How cool is that?"
Annika Sorenstam made her first MAM appearance on Monday. (Mike Bailey/TravelGolf)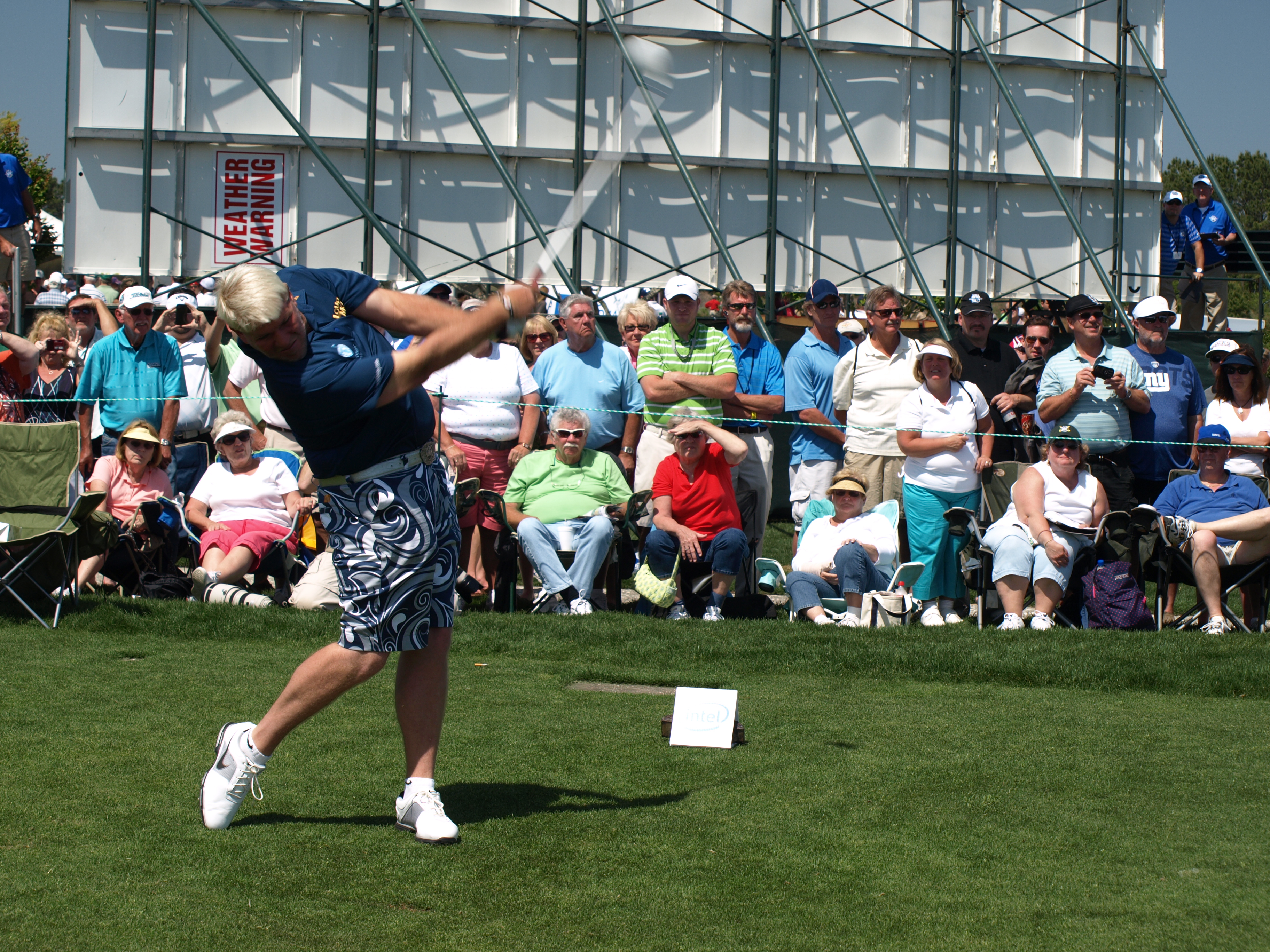 John Daly still draws a crowd. (Mike Bailey/TravelGolf)
No feedback yet
Comment feed for this post
Leave a comment