Lee Trevino would agree with me: Biltmore near Miami is great golf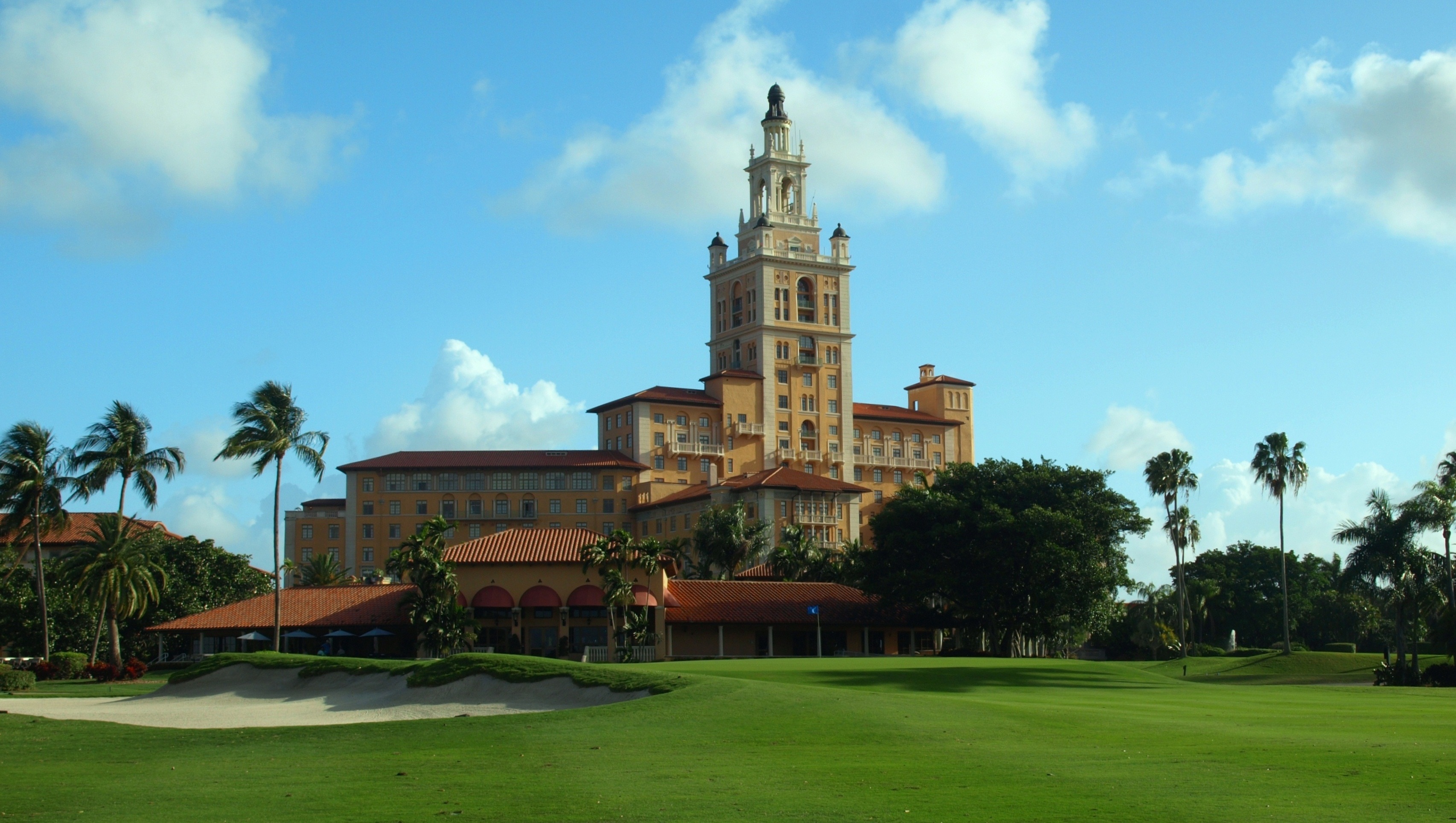 CORAL GABLES, Fla. – A couple of days ago, I had the chance to visit with Lee Trevino. I hadn't even asked my first question when he was already railing on what's wrong with the game. It's the modern golf courses, he said.
Trevino's point was that they just don't build them like they used to – truly fun for all levels of players (though most make that claim). Too much water, too many forced carries, not enough options, most of these modern courses are built for the pros, he says. And those aren't the guys paying the bills.
But here's where I must insert my personal disclaimer: While many modern golf courses are indeed too difficult, that's not true with all of them. I've played many really well thought-out new courses in recent years… but I've played some that qualify for Mr. Trevino's hitlist as well.
Well, this morning, I played a course that Trevino would undoubtedly love – The Biltmore Golf Course next to the historic Biltmore Hotel (I took the above photo this morning). This fantastic Donald Ross designed golf course was built in 1925 (aren't all Ross courses fantastic?) and restored a few years ago by Brian Silva to perfection. The bunkers aren't as flat as they used to be, and they've been moved around for the modern game. The turf is 21st century and the conditioning is practically flawless. But even more wonderful is that it's only 6,800 yards from the tips and not that difficult tee to green. Which means anyone can play it, but not necessarily score well on it.
Of course, if they grow the rough up a little and narrow the fairways, they could really make it a bear. But really, with these Donald Ross greens, the biggest challenge at The Biltmore is in the short game, and these raised, undulated large greens will certainly keep your interest.
Simply put, this will be one of the best golf courses I will play all year, and you can play it, too. And while it cost outsiders around $200 (rack rate) to play – locals get really good rates – if you've got a trip to the Miami area, you might want to check out GolfNow.com, where you can get it for under $100 at certain times. It would be money well spent.
No feedback yet
Comment feed for this post
Leave a comment