No better place to start the PGA Tour golf season than Hawaii
The 18th hole on Kapalua's Plantation Course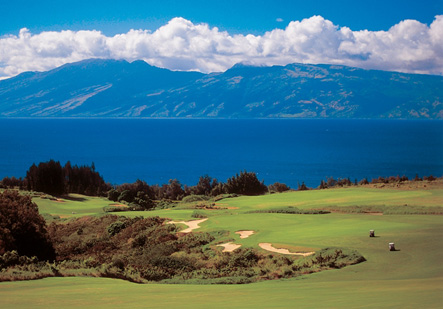 I love this time of year. Not more than Masters week, mind you, but right after the holidays I already find myself missing the PGA Tour. And starting the season off in Hawaii with an easy-going event like the Hyundai Tournament of Champions is perfect for many reasons.
First off, for most of the country, there's nothing like looking at paradise in early January, even if it's just on TV. And believe me when I tell you, Hawaii is paradise, especially this time of year. Highs around 80, lows in the mid to upper 60s – how perfect is that? The climate is so good in Hawaii, in fact, that resort lobbies – and even some airport terminals – are outdoors.
The Hyundai T of C is played on the Ben Crenshaw-Bill Coore-designed Plantation Course at Kapalua, which has one of the coolest finishing holes in golf, a downhill 663-yard par-5 that tour players have no problem hitting in two.
One of the bonuses of the Tour playing in Hawaii is that we get to see it live in prime time. Through the magic of DVR, I often do that anyway with PGA Tour events, but it's not live; this is. It's invigorating to watch golf in warm weather while most of the country is sitting in front of a fireplace at night.
The Hyundai is sort of a tease of what's to come. It's only a field of 28, but the rest of the Tour will be in Hawaii, more specifically Hononolu on Oahu for the Sony Open, next week. That's two weeks of primetime golf. Gotta love it.
Maui has a lot of great golf and so do the other islands. The Big Island of Hawaii is where I'll be next week, reporting on the great golf and other stuff to do on Hawaii's youngest island. I've been there before, so I know it's good. I can't wait to play Mauna Kea G.C., a Robert Trent Jones Sr. course that was redone by Rees Jones a few years ago. It might be Rees' best-ever restoration.
In the meantime, I'm going to let the Golf Channel get me in the mood this week. You can catch the action starting with first round coverage evening. My pick: I'm going with second-year player Jhonattan Vegas, a bomber who worked all winter on his putting. If he improves it just a little, I like his chances.
No feedback yet
Comment feed for this post
Leave a comment