Troon North Golf Club in Scottsdale, Arizona: Worth the price of admission
This is the time of year I think about golf in the desert. More specifically, I'm talking about the Scottsdale, Ariz., area and all the great layouts there in their overseeded perfection. At or near the top of the list for me (and most folks) is playing at Troon North, 36 holes of Tom Weiskopf/Jay Morrish-designed heaven. This is one of those venues that even with homes on it, the scenery is spectacular. Heck, checking out the spreads that some of these folks live on is part of the excitement.
One complaint we often hear, though, is that the green fees at Troon North are too far north this time of year. By that, we're talking $200 or more to play either the Pinnacle Course or Monument Course, which were rerouted a couple of years ago to make the experience there even closer to perfection.
I could give you a reason or two why it's worth it to plunk down that kind of dough to play Troon North, but what if we gave you 10 reasons.
Well, we did.
Our contributor on the scene, Scott Bordow, has done just that. I won't spoil it for you, but it ranges from the clubhouse to the drive home. You can read Scott's article here.
The nice part is, however, that the extraordinary experience of playing great courses doesn't stop with Troon North; there are so many others – and a few of them are even less expensive.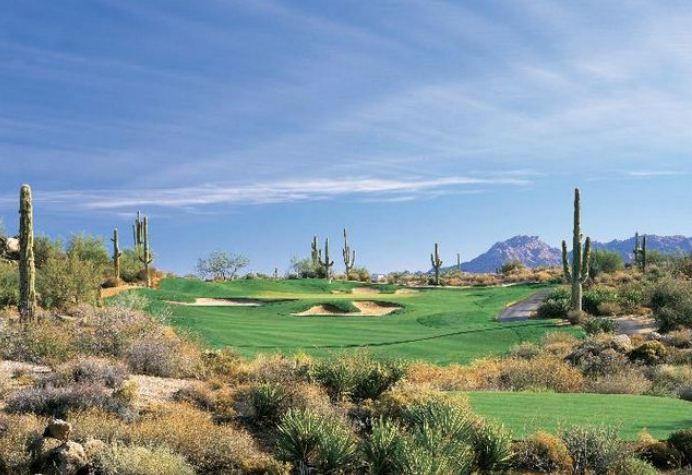 No feedback yet
Comment feed for this post
Leave a comment