Ecco Golf Street shoes, Kentwool socks fit the bill for St. Andrews, Scotland golf trip
One thing Americans aren't used to when they go to Scotland to play golf is the fact that they have to walk most, if not all, the golf courses over there. Knowing that, I opted to go the Fred Couples route on my just completed St. Andrews, Scotland trip and try out Ecco's Golf Street shoes combined with Kentwool Tour golf socks.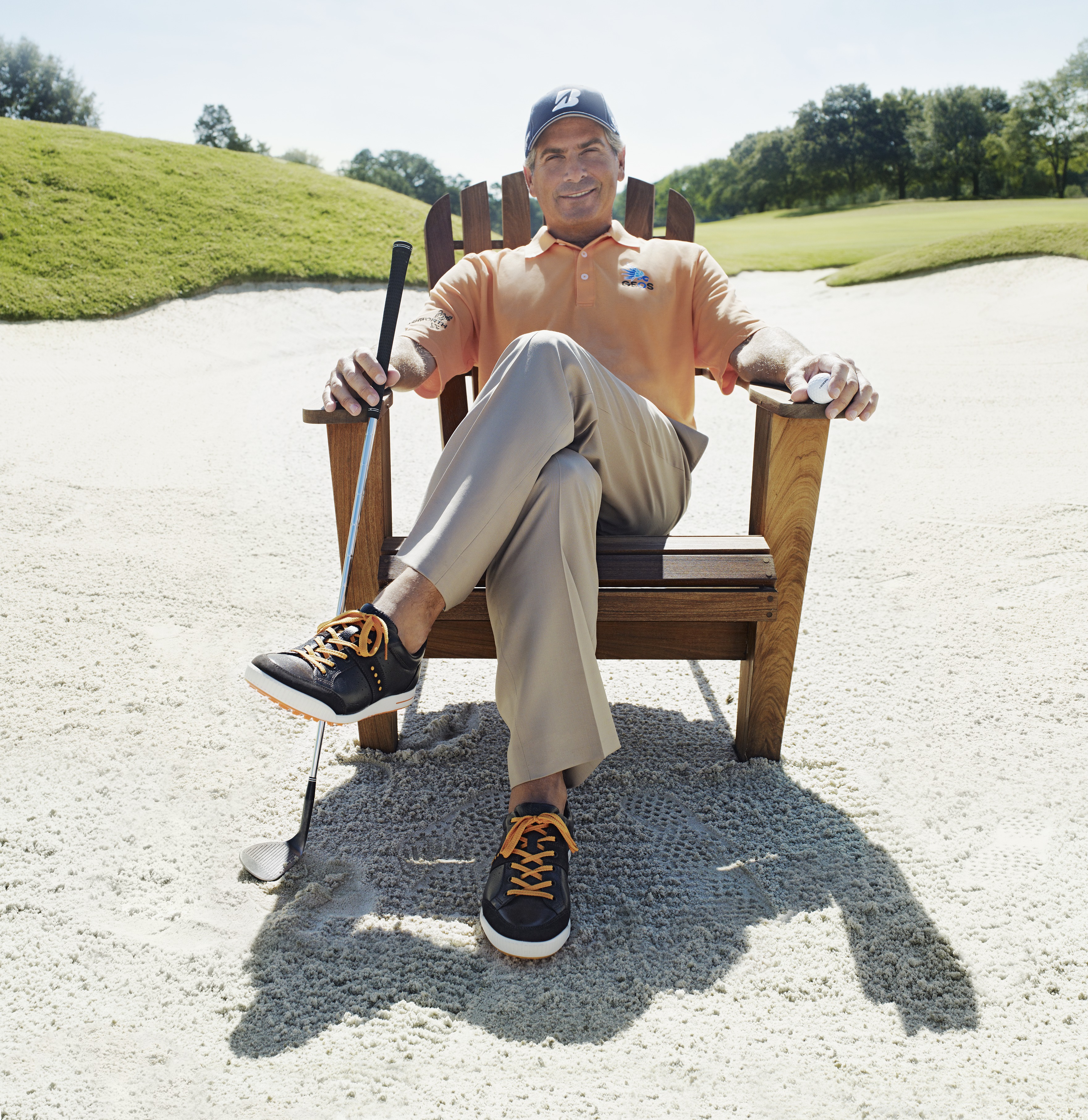 Fred Couples just signed an extension to endorse Eccos.
Ecco's Golf Street, which is available in new colors and styles for 2011, is designed to be worn both on and off the course. The shoe that Couples has helped make popular has an outsole with approximately 100 molded traction bars with more than 800 tractions angles. The outsole is constructed from a TPU material that the Danish company says has been shown to last five times longer than rubber.
First off, you'll be hard-pressed to find a more comfortable shoe, on or off the golf course, and there were a number of things I liked about the Eccos. Since there are so cleats, there's no need to change at the course or carry a shoe bag, which was a real attraction for me. And while they are casual, they worked fine for dinner or walking around the town of St. Andrews.
I also found the Ecco Golf Streets to perform quite well on the course. Since I am one of those golfers who doesn't change out spikes nearly often enough anyway, I found that they gave me nearly as much traction as my regular shoes. Plus, the one day I played in the rain at the Old Course, I never had a problem with slippage, whether it climbing out of a bunker, or just trying to blast a drive off the tee. The shoes are, however, technically not waterproof, although my feet did not get wet during the light rain.
My only concern about these shoes is that they don't seem to have enough arch support – at least for me. With relatively flat feet, I need that, and I could feel the lack of support more in the rest of my body than in my feet. But that could be easily solved with an insert.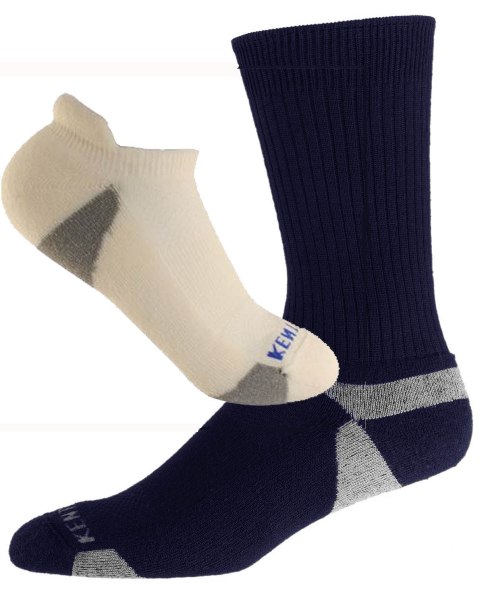 Kentwool Tour socks really are more comfortable.
As for the socks, it's hard to go back to regular old cheap socks after wearing the Kentwool Tours, which have grown tremendously in popularity over the last year with tour players and golfers everywhere. Apparently, these socks, which are made by a 167-year-old South Carolina textile company, came to being when Kentwool CEO Mark Kent had the idea to produce the "world's best golf sock" after standing in the 18th fairway at a pro-am a couple of years ago with blistered, bleeding feet. So far it's proving to be quite an epiphany.
The description of how the Kentwool Tours are made is pretty involved: stuff like "infused super merino fine wool and enhanced cushioning at strategic micro-stress points along the foot." All I know is that the socks are comfortable, well made and worth it, especially if you're going to walk the great golf courses of Scotland. Plus, they keep your feet warm.
I plan on wearing both for most of my rounds now. In Texas, as it for much of the good old USA, we are mostly relegated to carts, so I'm not so worried about the arch support, plus I can get some inserts. The socks speak for themselves.
Prices for the Ecco Golf Streets start at $140 and you can purchase them at EccoUSA.com or golf retailers and pro shops. The socks run just under $20 and are available at selected shops and KentwoolTour.com.
1 comment
Comment
from: dsimpson [Visitor]
Good to see an old dog trying some new tricks !!!! Got me interested !!!
05/20/11 @ 10:59
This post has 1 feedback awaiting moderation...
Comment feed for this post
Leave a comment