Pete Dye at French Lick, Palouse Ridge lead best new golf course list
Golf Digest magazine recently announced America's Best New Courses of 2009, and at the top of the public list is a course that has received a lot of attention this year ? the Pete Dye Course at French Lick (Ind.) Resort.
While I haven't played it, unfortunately, I have talked to many people who have. I'm told it's beautiful, but brutal, just like you would expect a Dye Course to be. Located in basketball great Larry Bird's hometown, the course can play over 8,000 yards with a slope rating of 146. Yikes.
I'm hoping to make it out there this year.
I did get to play the No. 2 course on the list, however, and it too, is heavy on the aesthetics. Palouse Ridge Golf Club, the new Washington State University golf course in Pullman, Wash., provides fantastic views off the tees and greens and an old-style British feel with all different types of shots you can hit there, including a lot of cool run-ups.
Designed by John Harbottle III, many of the tee shots seem to stay in the air forever, and others, on holes that play uphill, don't seem to be more than 10 feet off the ground. There's one vantage point where you can see nearly the whole golf course plus the airport.
The annual rankings will be featured in the January issue of Golf Digest. Click here to see the complete list.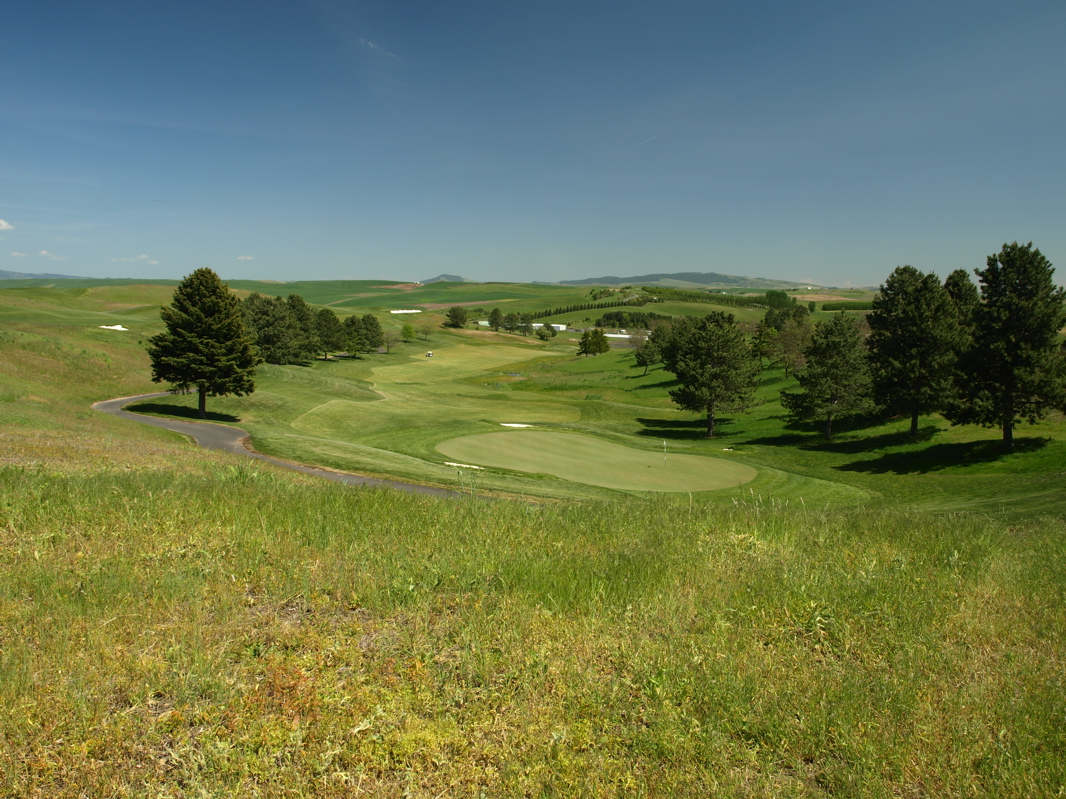 The 18th at Palouse Ridge (Mike Bailey/WorldGolf.com)