Youngster's artwork of San Francisco golf nets $2,000 for First Tee program
The weather might have been dismal Monday evening during The First Tee of San Francisco?s Annual Awards Dinner, but it didn't dampen the enthusiasm of bidders in a charity auction to benefit First Tee.
In my previous blog, I related the story of how 14-year-old Jessica Kent got to go to the Presidents Cup at Harding Park because she won the "Kids Fore Kids" art contest sponsored by KemperSports. Her piece was auctioned off yesterday.
Apparently, a rain storm came out of nowhere to make things a little uncomfortable at the dinner, but Kent's work still brought in $2,000, courtesy of George Berridge of Bluewolf, a locally based software consulting firm.
The art contest encouraged kids to create an original piece of art that depicted their vision of "Golf in San Francisco." Submissions, which were collected from The First Tee regional participants in California, Washington, Oregon, Idaho, Nevada and Alaska, were pared down to the top-10 finalists that were posted online during a two-week voting period.
Below is the winning entry. Enjoy.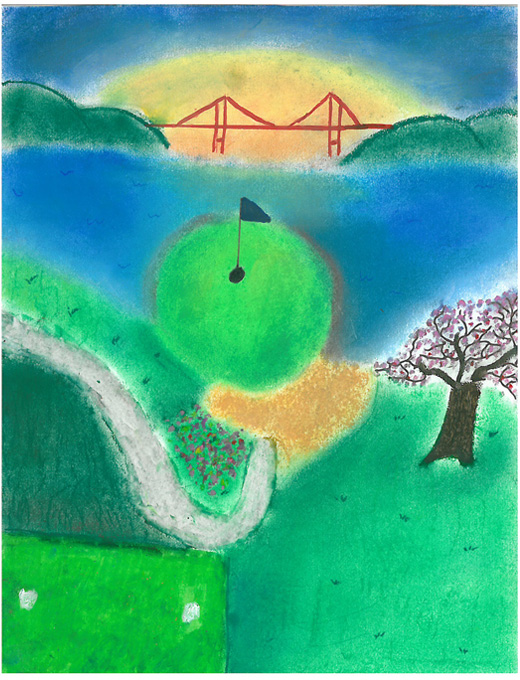 Jessica Kent's winning depiction of San Francisco golf.
No feedback yet
Comment feed for this post
Leave a comment