Picture perfect at Punta Mita's resorts and golf courses
There are a few places on earth that can almost leave you speechless. Punta Mita, Nayarit, Mexico, is one of them.
First there are the two Jack Nicklaus golf courses here. Nicklaus has apparently referred to the Four Seasons Pacifico Course (and the new Bahia Course, for that matter) as the "Pebble Beach" of Mexico. The PB comparison is probably made far too often, but in this case, with all the stunning ocean views surrounding greens and tees here, it's not an exaggeration.
Secondly, the new St. Regis Punta Mita right next to the courses is everything it's cracked up to be. I really couldn't take a bad picture here because of the ocean, the sunsets, the resort and its grounds. Just find the proper settings, figure out where the light is coming from, and start shooting. The photo below was taken at one of the many pools at the St. Regis just before sunset yesterday evening. (Yes, I really did take this photo.)
Just down the road, the vistas at the Four Seasons Punta Mita are pretty amazing, too. It will be difficult to leave this.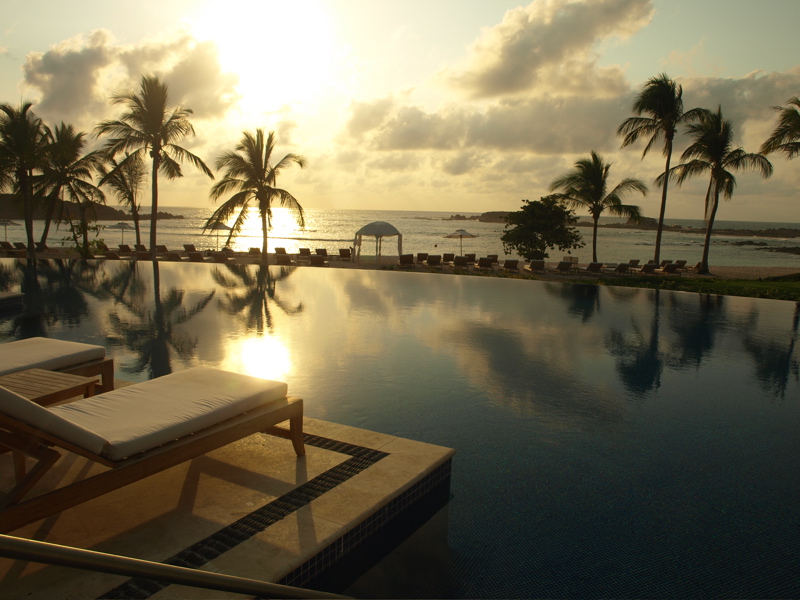 No feedback yet
Comment feed for this post
Leave a comment