Golf Tip: Imagine a Better Golf Swing
I have taught golf for more than 14 years now and it is funny to me, but according to some of my students, their most memorable lessons weren't the ones where I spent hours pouring over video of their swings, trying to come up with the perfect swing analysis or practice program, but the ones where I gave them a simple swing image. I usually resort to corny swing images or clichés when I realize the person just doesn't the gist of my instruction.
"Pour the water of out the shaft," I will say to help people understand how to hinge the club on the backswing or I will say "swing under a low roof" to a person who is standing up out of his posture on the backswing.
My all time favorite swing image is "toss the bananas over your right shoulder" which I heard from one of my fellow teachers, Robert Baker when I worked at the David Leadbetter Golf Academy in Orlando, Florida.
He said this to a student, out of frustration, with tongue in cheek, when she just couldn't figure out how to get the club to the top of the backswing. A few weeks later, that same student called the golf academy looking Robert to ask him which way she was to "toss the bananas" because she had forgotten.
So here is another one of my famous swing images for you to store in your memory bank for a rainy day. At the top of your swing, you want to create as much width with your arms and hands. Ideally, you want your hands to stop at the top of your swing the same time your shoulders stop turning behind the ball.
Many players make the mistake of continuing to swing their hands and arms back too far in attempt to increase the size of their swing arc to get more power (photo 1). But swinging the club back too far actually has the opposite effect because it causes disconnections between the arms and body and ruins timing.
To help get into the correct position at the top of your swing, imagine you are standing in a door frame, simply swing back and stop your hands in the corner of the door (photo 2). Your hands should stop at the top when your weight has shifted completely and your shoulders stop turning. Now you are wound up and ready to spring into action on the downswing.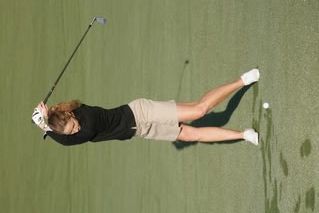 Photo 1: Overswing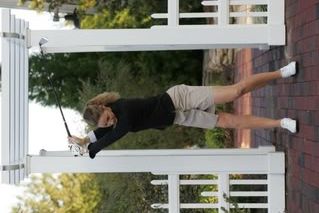 Photo 2: Swing image-stop hands in the corner of a door frame.
1 comment
Comment
from:
Ed Desautels
[Visitor]
I have an article about addressing overswing problems that might be of interest to readers of this post. Feel free to check it out here:

http://golfculture.blogspot.com/2007/09/overcoming-base-impulses.html
09/18/07 @ 11:10
Comment feed for this post
Comments are closed for this post.