Ochoa replaces Sorenstam as "Tiger Woods" of LPGA, Ping G10 irons vs Mizuno MP-30 Forged, how to work your waggle and the Ryder Cup on Wall Street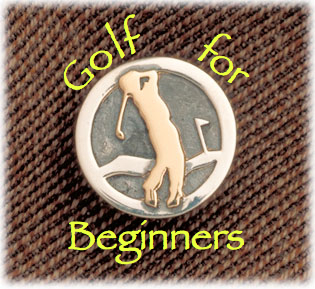 Click here to listen.
It was kind of comical (in a purely charming and farfetched way) watching Lorena Ochoa handily defeat her closest opponents wire-to-wire by eleven strokes at the HSBC. Annika Sorenstam could not muscle up the cojones to take her on. Paula Creamer hadn't enough reserves in her tank. And according to Ochoa, "on the weekend I wasn't as good with the putter but I managed to shoot under par every day."
Could Lorena Ochoa be the next "Tiger Woods" of the LPGA Tour?
Woods/Ochoa being groomed for greatness
Perhaps Annika's record prior to 2007 is strong like Tiger's but, if Lorena continues her winning ways, Sorenstam may be just a golf memory, making babies instead of birdies by next season.
Annika Sorenstam had a successful run a few years back, with accolades that included numerous majors, Vare Trophies, mulitple wins in the same event, etc. When one looks at her career, it is worthy of a place in history. But, after an injury sidelined her last year, Sorenstam is now struggling to place second instead of clearing the field like the stallion of yore. Still, some players never even achieve six top-ten finishes in a single season with a healthy back.
But it was Ochoa who compared best with Woods last year. Lorena took home eight trophies; Tiger garnered seven wins including the coveted FedEx Cup.
So hats off to Mexico's Lorena Ochoa whose quick and easy work made the rest of the field look like amateurs in her presence!
As for this week's Golf for Beginners podcast, Barry compared Ping G10 irons to Mizuno's MP-30 Forged irons at the driving range. Find out which golf clubs suited him "to a tee" and which of these two sets might improve your distance and feel!
Also, we offer a golf tip from Hank Haney straight out of Golf Digest Magazine. Find out how you can make your waggle work for you.
And Barry wonders if, after my "audience" with the Ryder Cup, it now has my named etched upon it?
Send your golf questions and comments to golfforbeginners@worldgolf.com.
Subscribe to our weekly podcast through this RSS feed: http://feeds.worldgolf.com/stacy_solomon or through iTunes. Nextel/Sprint cell customers type http://www.mymbn.com/podcast/ in your browser and click on "sports casts". Our station number is 1955.
Subscribe to our newsletter!
Click Here to receive our archived podcasts and 100's of easy golf tips free!
"Shiny Tech" courtesy of Kevin MacLeod (incompetech.com)"
This podcast is supported by SGHGolf.com and Florida Golf Travel.

This podcast is supported by New Roc Harley Davidson, your worldwide parts and accessories distributor. Great rides start here!.
Photo Credit:http://www.golfforwomen.com.
5 comments
Comment
from: Joe Cool [Visitor]
Attitude of a champion: Lorena Ochoa
"I have entered this tournament to win."

Attitude of a wannabe: Michelle Wie
"I have entered this tournament to have fun."
2008-03-04 @ 21:53
But, in reality, Michelle Wie isn't looking to have fun. She's just like everyone else...she's looking to win!
2008-03-05 @ 17:25
Comment
from: Oui Oui Oui [Visitor]
Attitude of Wie:

I have entered this tournament because my sponsors would get mad if I don't.
2008-03-06 @ 17:04
Comment
from: Alex [Visitor]
Stacy, Oui, Joe Cool, et al,

Without belaboring the Bubbles thing to any great length, I occasionally go back and re-read some of the posts by the Wie Warriors made during the summer of 2006.

The entertainment value is priceless.

Some of the predictions made were far out.

Some guys had her winning multiple majors on the LPGA tour by now, AND making cuts and vying for titles on the PGA tour by 2008 at the latest.

For those reasons, these blogs were far more fun when Bubbles was at least trying to compete.

Most of her staunchest admirers such as Jim C, Norman, Stanley, and Johnny N seem to have fled the scene. Too bad. Those were the days.

Alex USMC 1969-73
2008-03-07 @ 15:19
Comment
from:
Lance Kulman
[Visitor]
I played golf with Annika about 4 months ago. She talked about her injury, rehab, and how she thought she would do this next season. I have seen how she works out, played a few holes with her and I can tell you that just because Lorena won by a big margin, Annika is not only not over-the-hill, but after a start of win-win-4th and 2d, I think she has a great shot at getting back to her former self prior to her injury. I really think you are putting the cart before the horse, here.
2008-03-08 @ 00:56
Comment feed for this post
Comments are closed for this post.