Soccer star Upson looks to Tiger for mental toughness, learn Leadbetter's strategic tee placement, Tiger Woods putting drill and more!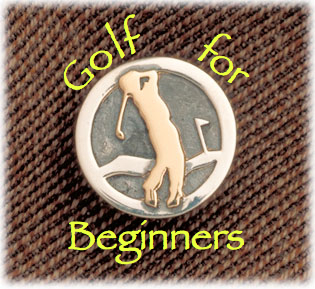 Click here to listen.
Records are set "in the books" with the express consequence of beating them. This weekend, Tiger Woods implanted his name firmly among the greatest golfers of all time, tying Arnold Palmer in number of career victories achieved.
Next golf legend to overcome? Ben Hogan, whose record is at 64 wins. That too will be achieved as Tiger Woods is most certainly focused decisively on his hero, Jack Nicklaus, who stands at 73 victories.
Nicklaus was five years older than Woods when he won his 62nd tournament, finishing his winning streak at 46 years of age. Woods should be on his way to his 100th victory by that time. But is Tiger thinking about his place in "the record books" and the eventual toppling of Sam Snead's 82 professional wins?
"My career is not done yet," Woods said. "Hopefully, my good years are still ahead of me."
With Hank Haney's swing change assistance taking effect, Tiger's short-term goal is to achieve the elusive single-season Grand Slam. And, if Woods wins another seven events this year, his name will probably be just under Snead's name next year!
In honor of his exciting victory at the Buick Invitational, this week's Golf for Beginners offers an easy putting drill used by Tiger Woods. We also discuss how an English soccer star uses Tiger's "brain-training" techniques to improve his own focus on the field.
A "tee-tip" from David Leadbetter is also featured on our popular golf podcast as well as a drill designed to help you to get to know your clubface.
Send your golf questions and comments to golfforbeginners@worldgolf.com.
Subscribe to our weekly podcast through this RSS feed: http://feeds.worldgolf.com/stacy_solomon or through iTunes. Nextel/Sprint cell customers type http://www.mymbn.com/podcast/ in your browser and click on "sports casts". Our station number is 1955.
Subscribe to our newsletter!
Click Here to receive our archived podcasts and 100's of easy golf tips free!
"Shiny Tech" courtesy of Kevin MacLeod (incompetech.com)"
This podcast is supported by Arizona Golf Packages and Florida Golf Travel.

This podcast is supported by New Roc Harley Davidson, your worldwide parts and accessories distributor. Great rides start here!.
Photo Credit: © Sports Gallery Web.
1 comment
Comment
from:
Steve Wozeniak PGA
[Visitor]
Tiger is in perfect positions right now!! This is where he was when he was 14 and I prove it every day!! He is just bigger and smarter every year and will demolish every record made by mortals. He quit trying to get where Hank want him over a year ago any one that understands the golf swing can see that!! Hank and Tiger will stay together because he is a good friend and pushes him. We are watching HISTORY and it's fun to see!!
Steve Wozeniak PGA Director of Instruction
Bellevue/Lake Spanaway Golf Courses
www.stevewozeniak.com
2008-01-30 @ 00:52
Comment feed for this post
Comments are closed for this post.