A new ruling ousts John Daly from PGA Tour event; who's next? Also, how to overcome windy conditions and hitting lots of golf balls at the driving range can sometimes be a good thing!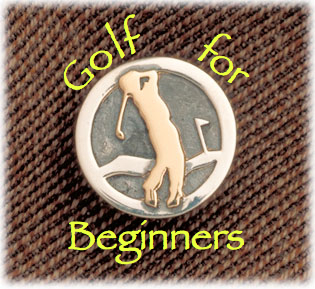 Click here to listen.
John Daly was recently one of the casualties who fell prey to a new PGA Tour edict which punishes golfers on the cut line if there are too many lurking there. His comment about his fate at the Sony Open? "It's a stupid rule."
Whereas this new regulation is probably an effort to speed up play, keeping the event within television programming limits, I wonder if it will detract from the excitement of the game? Consider the following conjecture.
Tiger Woods and Phil Mickelson are both getting off to a rough start at the Buick Invitational this week and both are walking a thin line. They wind up tied with a pile-up of players and get cut because there were too many golfers already on the brink. Both are sent packing with their meager winnings and FedEx points.
Are you still going to watch the Buick Invitational without the two big names playing the weekend?
Is it fair that golfers who get cut still collect their pay and receive their points but don't participate? Or is the PGA Tour just spoonfeeding this new rule planning to cut those benefits as well in the future?
Right now it appears that the fans are the only ones who will suffer the consequences of this ruling.
Also in this week's Golf for Beginners podcast, we discuss the complexities of playing golf in the wind along with the assistance of PGA Professional Instructor Ben Alexander. Tips on target practice are also featured.
Send your golf questions and comments to golfforbeginners@worldgolf.com.
Subscribe to our weekly podcast through this RSS feed: http://feeds.worldgolf.com/stacy_solomon or through iTunes. Nextel/Sprint cell customers type http://www.mymbn.com/podcast/ in your browser and click on "sports casts". Our station number is 1955.
Subscribe to our newsletter!
Click Here to receive our archived podcasts and 100's of easy golf tips free!
"Shiny Tech" courtesy of Kevin MacLeod (incompetech.com)"
This podcast is supported by Florida Golf Travel.

This podcast is supported by New Roc Harley Davidson, your worldwide parts and accessories distributor. Great rides start here!.
2 comments
Yikes this really takes me back, i've been thinking about this subject for a while.
2010-09-18 @ 08:20
A subject close to my heart thanks, do you have a Facebook group for your site?
2010-09-21 @ 10:15
Comment feed for this post
Comments are closed for this post.