Pressure creates drama for Phil Mickelson at HSBC Champions, high-tech golf instruction with K-Vest and Annika Sorenstam's tips off the tee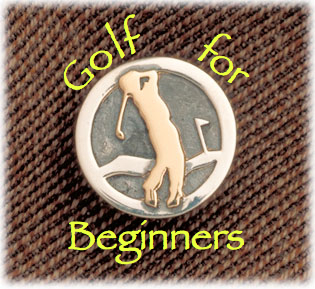 Click here to listen.
Phil Mickelson earned the title of "Champion of Champions" at the HSBC in China, narrowly defeating two Englishmen in a sudden death showdown.
Tiger Woods wasn't in attendance and so Mickelson could also be considered the "Best of the Rest Champion". Lefty's play was less-than solid but still good enough to defeat Lee Westwood who made as many cuts as there were events during the PGA Tour season, currently ranked 177th on the money list. Oh, and then there was Ross Fisher whose only experience on the PGA Tour this year was at the Open Championship where he m/c'd: his rank is 257th.
Still, this is a checkmark in the "win" column and Mickelson will have this memory to comfort him during his long winter's nap, along with the knowledge that a 76 was all that was needed to get him into a playoff.
This week on Golf for Beginners, we discuss how the pressures of the game can throw away a five-stroke lead, making even the top golfers in the world look amateurish. Mickelson had six penalty strokes in his final round and more golf balls found the water and the rough than the fairway.
We also talk about how new technology is helping golfers become their own instructors. In the past we reviewed the Suunto G6 watch, a great training aid for tempo and rhythm. We also assessed the RedEye i330 laser putter which forces your eyes to see the correct line on a putt.
This week the K-Vest is featured, techno-gear which gives a three-dimensional view of your golf swing and offers immediate feedback of your alignment and posture. This vest could be the wave of the future for golf instructors!
Annika Sorenstam says she has fully recovered from her spinal injuries. Even so, Sorenstam has been busy with other ventures including but not limited to course design and the new Annika Academy. Golf Magazine featured her tips on safe play off of the tee. We review these pointers querying when it is better to use a three-wood versus a driver off the tee.
Send your golf questions and comments to golfforbeginners@worldgolf.com.
Subscribe to our weekly podcast through this RSS feed: http://feeds.worldgolf.com/stacy_solomon or through iTunes. Nextel/Sprint cell customers type http://www.mymbn.com/podcast/ in your browser and click on "sports casts". Our station number is 1955.
You can also download previous Golf for Beginners episodes by clicking here.
"Shiny Tech" courtesy of Kevin MacLeod (incompetech.com)"
This podcast is supported by Arizona Golf Packages and Florida Golf Travel.

This podcast is supported by New Roc Harley Davidson, your worldwide parts and accessories distributor. Great rides start here!.
5 comments
Comment
from: Golf Handicap Tracker [Visitor]
I don't only get pressure from having a lead, alot of times I find myself under more pressure when people are watching...
2007-11-12 @ 15:26
Comment
from: Jan [Visitor]
You forgot to mention the other four of the top ten, 19 of the top twenty and 24 of the top 50 players in the world that Phil ultimately beat to win the tournament.
2007-11-13 @ 07:59
Comment
from: Jan [Visitor]
Sorry that should have been 9 of the top twenty.
2007-11-13 @ 08:01
Mickelson had relatively few problems for the first three rounds. His entire meltdown occured during the final round and mainly against Fisher.
2007-11-13 @ 10:05
Comment
from: Steve Gould [Visitor]
The k vest is outstanding. We have been using it now for some time and it great to measure accurately.

2008-05-03 @ 15:04
Comment feed for this post
Comments are closed for this post.