Mike Weir proves Tiger Woods is human and how to save your own round from going downhill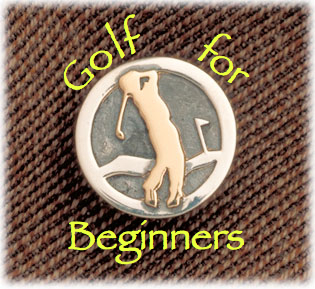 Click here to listen.
Tiger Woods scrambled to keep pace in his Presidents Cup singles match against Mike Weir, that is a given. Not many can make a comeback as Woods did on Sunday, rebounding from a three-hole deficit halfway through the match but Tiger confirmed one thing and that is, it can be done.
Although Woods conceded the final hole handing the win to Weir, he got his round back on track. As Weir acknowledged, "He didn't have his best day and I had my best day. That's the way you're going to beat the best player."
Granted we are not in the same league as either Tiger or Mike Weir so what can the amateur golfer do when floundering during a round? Golf for Beginners gives advice on how to avoid a meltdown in this week's podcast.
As for the "guffaws" made earlier in the week by the International Team about Phil Mickelson, they were silenced as Lefty easily proved his mettle in his singles match against Vijay Singh. Phil was looking to return the joke by wearing longer metal spikes. "I honestly couldn't find any in the locker room," Mickelson claimed. "I thought it would be funny."
This week's episode also offers ideas on how to play your best golf even when there is no time to practice before your round. A David Leadbetter recommendation for controlling distance is also featured.
Send your golf questions and comments to golfforbeginners@worldgolf.com.
Subscribe to our weekly podcast through this RSS feed: http://feeds.worldgolf.com/stacy_solomon or through iTunes. Nextel/Sprint cell customers type http://www.mymbn.com/podcast/ in your browser and click on "sports casts". Our station number is 1955.
You can also download previous Golf for Beginners episodes by clicking here.
"Shiny Tech" courtesy of Kevin MacLeod (incompetech.com)"
This podcast is supported by Myrtle Beach Golf and Florida Golf Travel.

This podcast is supported by New Roc Harley Davidson, your worldwide parts and accessories distributor. Great rides start here!.
1 comment
Comment
from:
Mike Pedersen Golf
[Visitor]
...and Tiger was so classy in defeat telling Mike how proud he was to carry the country on his shoulders and still pull out the win.
2007-10-04 @ 20:04
Comment feed for this post
Comments are closed for this post.