Tiger Woods captures virgin FedEx Cup, Team USA clobbers ROW to retain Solheim Cup, sweep uphill chips and how to acheive a winning attitude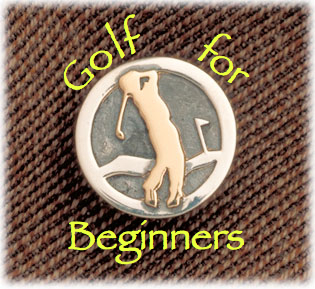 Click here to listen.
Tiger Woods took home a bevy of accolades yesterday, the culmination of a yearlong effort to embrace the virgin FedEx Cup and confirm his status as Player of the Year.
In addition to a $1.25 million purse from his win at the Tour Championship, Tiger also hoisted a beautiful crystal trophy (which will have to be either repaired or replaced as a part of it was damaged at the ceremony). But, the moment which placed the gleam in Tiger's eyes and a wide, Cheshire-cat grin on his face was when he caressed the still "never-been-kissed" FedEx Cup. The virgin trophy is now in the hands of the golfer who deserves it the most. As Tiger Woods recounted, "I think once you experience it, you want to have it again. It's like winning a major championship. It feels so good, you want to get another one." Enough said!
We discuss the defense of next year's title in this week's show as well as the inability of PGA Tour golfers to keep up with Woods.
Did the knowledge that they were to receive a FedEx Cup bonus of $2 or $3 million dollars in spite of how they played on Sunday curb the charge of Stricker and Mickelson?
Introducing the subject of frustration, Sunday singles matches at the Solheim Cup proved that Team U.S.A. is once again the dominating partnership, even when on foreign soil. From Morgan Pressel's confident thrashing of Annika Sorenstam right down to the final putt of Nicole Castrale which clinched the Cup, the ladies showed spunk and determination. Although European Team Captain Helen Alfredsson tried to put a good spin on the whole affair, I think she felt that being part of a team was the most important part of the experience.
Alfredsson stated, "They're very tough on their own, and we do enjoy a lot of strength when we are a team because we like to be a team. They are a lot more individual, and I don't have the answer to them, but, in a way I'm happy that we are the strongest team because that makes us be very fun."
If fun were one of the prerequisites to winning the Cup, I'm sure Natalie Gulbis and Paula Creamer would have had a grand old time but I'm also positive the Americans celebrated with the Cup in hand as a group!
As for Team Europe, there isn't much fun and to be had as 100,000 fans come to watch you sweat.
Our golf tips this week feature lessons from both Chuck Evans and David Leadbetter. Evans helps us to develop a winning mindset during a tournament and Leadbetter's instruction on how to sweep uphill chips will save strokes for those of us who play on courses designed for billy goats.
Send your golf questions and comments to golfforbeginners@worldgolf.com.
Subscribe to our weekly podcast through this RSS feed: http://feeds.worldgolf.com/stacy_solomon or through iTunes. Nextel/Sprint cell customers type http://www.mymbn.com/podcast/ in your browser and click on "sports casts". Our station number is 1955.
You can also download previous Golf for Beginners episodes by clicking here.
"Shiny Tech" courtesy of Kevin MacLeod (incompetech.com)"
This podcast is supported by Florida Golf Travel.

This podcast is supported by New Roc Harley Davidson, your worldwide parts and accessories distributor. Great rides start here!.
4 comments
Comment
from:
Mike Pedersen
[Visitor]
Boy did Tiger have a run this last 4 weeks! This is some of the best golf he's played in a while. And now...we won't see him play for quite a while. Oh well...it was fantastic while it lasted!
2007-09-18 @ 07:23
Love to watch Tiger play golf but I wish that Mickelson would have done better. I also enjoyed the coverage of the Solheim Cup.

Also, who first referred to the FedEx Cup as "female" gender?

Just like motorcycles and cars are referred to as "she", perhaps..
2007-09-18 @ 10:16
Comment
from: Oui Oui Oui [Visitor]
Lorena can single-handedly beat any of the American team playing best ball.


2007-09-19 @ 08:33
I agree that Ochoa can beat anyone on any women's tour today, either with match, stroke, best ball...whatever you throw at her. Too bad she wasn't part of the EUR team (which I call ROW but really isn't) although...

...consider that many of Team Europe, before playing golf professionally, played team golf for an American university. Ochoa and Sorenstam both played in Arizona, for example.
2007-09-19 @ 18:23
Comment feed for this post
Comments are closed for this post.