Mickelson surpasses Tiger Woods, Michelle Wie proves publicity trumps merit, easy slice fixes and other quick tips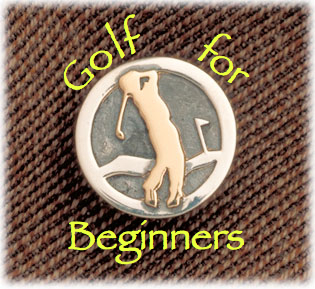 Click here to listen.
While watching the Deutsche Bank Championship final round, I had an unsettling feeling that Phil Mickelson was going allow his lead to slip away as soon as Tiger Woods began his ascent. Isn't that his modus operandi when placed in a pressure-cooker situation?
Tiger's pawprints were never felt as his putter let him down and Mickelson remained in control going head-to-head with "the great one" despite his double bogey "miscalculation" at the twelfth hole. With Phil now leading in the FedEx Cup standings, could he snatch the ten million dollar purse from Woods, considered to be the favorite for this cup? Maybe Woods could use a bit of help from Butch Harmon! Surely a secret or two about Phil could help Tigers' cause, or could it?
This week, Golf for Beginners cheered Mickelson to victory. We also discuss (click to listen) the interest the new 2008 HSBC Womens Champions event has in Michelle Wie, offering her an exemption in spite of the fact that all of the women golfers were offered a position based on their top-thirty status. I'll bet that ticks off more than a few of the qualifiers! Michelle has no victories but she does have what the tournament desperately needs; that is, a wealth of publicity. We therefore ask the question, "Does publicity trump merit?"
There are a few factors to consider while making your decision. For example, this event will be held in Singapore where the mention of MW's name is followed by swooning kids and more television cameras than those that cover stateside LPGA events. The event is new and the publicity could help several women's tours with the results perhaps trickling down past the Duramed Futures Tour and Asian Tours even, one day, as deep as the amateur level.
The winner would also be crowned "Champion of Champions" as in the HSBC Men's event scheduled in November in which Phil Mickelson pledged to attend (more important than next week's BMW Championship?) Wouldn't it be interesting for MW to finally win this crown, putting all doubts of her ability to rest? As Barry likes to point out about Michelle Wie, "you'll see her name at the top of the leaderboard. All you have to do is flip it upside down!"
An invite to Leewood Country Club over the weekend prompted us to offer up a few golf tips from our round. We discuss the dreaded slice (who doesn't have trouble with this problem?) as well as sidehill lies and fixes for when you find the thick rough.
Send your golf questions and comments to golfforbeginners@worldgolf.com.
Subscribe to our weekly golf podcasts through this RSS feed: http://feeds.worldgolf.com/stacy_solomon or through iTunes. Nextel/Sprint cell customers type http://www.mymbn.com/podcast/ in your browser and click on "sports casts". Our station number is 1955.
You can also download previous Golf for Beginners episodes by clicking here.
"Shiny Tech" courtesy of Kevin MacLeod (incompetech.com)"
This podcast is supported by Walter's Golf in Las Vegas and Florida Golf Travel.

This podcast is supported by New Roc Harley Davidson, your worldwide parts and accessories distributor. Great rides start here!.
11 comments
Comment
from:
Andy Brown
[Visitor]
What is with FedEx Cup points leaders and wanting to drop out of the next event. Tiger Woods did it at the Barclays Championship and now Phil wants to do it. While Tiger's decision resulted in making the fight on the top of the leaderboard a little more interesting surely the Tour officials must be concerned that these guys are choosing to skip the event that they had trumped up as the real big events and even called it the "playoffs". That term is more hype and drama than anything concrete. All that they are doing is reducing the field after each event. Perhaps a little more spice could have been added and by this I don't mean a monday finish which by the looks of it resulted in a bit of a problem for those having to compromise on their golf viewing due to the labour Day Telethon.

As for Michelle Wie... I think sooner or later her exemptions will run out and she will fade away if she doesnt manage to get her act together. She needs to bring in her A game to ensure that she keeps her image. She is looked upon as an idol especially in parts of Asia where she is a role model for many youngsters
2007-09-04 @ 16:16
Comment
from: InTheBunker [Visitor]
Can you guys post anything without relying on Wie for attention?
2007-09-04 @ 18:01
Samsung World Championships: Will six-time winner Annika Sorenstam not be invited to make room for Michelle Wie?

Another argument for publicity trumping merit...

http://www.waggleroom.com/story/2007/9/5/182121/6507

Waggleroom made a suggestion. "Issue a simple statement, thank Samsung and fans for their support, but say 'I'm just not playing well enough at this time to take a spot in this elite field that could go to someone who is much more deserving than me.'"

Think Team Wie should do it?
2007-09-05 @ 19:15
Stacy,

The subject of Bubbles getting a sponsor's exemption to the Samsung has been kicked around on these boards several times.

Annika isn't the only proven winner who probably won't be teeing it up at that exclusive 20-player event.

Karrie Webb, winner of 34 LPGA tournaments including seven majors is close to being on the bubble, but still hasn't qualified.

Sherri Steinhauer, eught LPGA wins including two majors, and winner just last week at Springfield isn't yet in the top twenty money winners.

And Meaghan Francella, a winner on the LPGA tour in 2007 will also be hardpressed to make the field.

Meanwhile, Bubbles with no wins in her career and a solo 84th and a T69th to show for her 2007 campaign has been invited since the middle of May.
2007-09-05 @ 19:31
Comment
from: JR [Visitor]
This is just not right!!! Does anyone have the email address for Samsung to send complaints concerning possible travesty??? If Annika doesn't get in and MW does, that will forever close the book on MW... I don't care what she does in the future.
2007-09-05 @ 21:37
JR,

I very much doubt that a true sportswoman like Annika would accept a sponsor's eemption to the Samsung if it meant that a more deserving golfer would be denied a spot.

As for Bubbles and her team, we'll have to wait and see if they have the class to graciously decline the invitation. With their track record it's doubtful.

This travesty should prod the LPGA to refuse to put their imprimatur on a 20-player event that allows even one sponsor's exemption.
2007-09-06 @ 07:47
Based on what I read, Annika already qualified, and so did Francella. The tournament is not just for the top 30.
2007-09-06 @ 08:43
Click on the link using the word "qualifiers" above...
2007-09-06 @ 08:45
francois,

Are you sure that you're not referring to the ADT (Top 30) and not the Samsung (20-player field)?
2007-09-06 @ 09:07
Alex,

I am referring to the 2008 HSBC Women's Champions event which is what the article talks about...

Just click on the links provided and that tells you who the qualifiers are. Also click on "offering her an exemption."

I guess Stacy was talking about a different tournament -- my bad...
2007-09-06 @ 09:51
Alex,

Yes, you are correct. Although the article talks about he HSBC, Stacy was talking about a different tournament. Typing too fast...again!

Yes, it will be interesting if Annika does not qualify! My guess is that she will not accept an exemption and bump someone who earned the spot. Michelle on the other hand...well that is a different story... Of course, unless the negative publicity is so big that even she cannot handle it... If Team Wie declines, it will not be to "do the right thing," but because of the outrage...
2007-09-06 @ 10:04
Comment feed for this post
Comments are closed for this post.