Lucky charms for Padraig Harrington at British Open, find your tempo and sand trap to a tight pin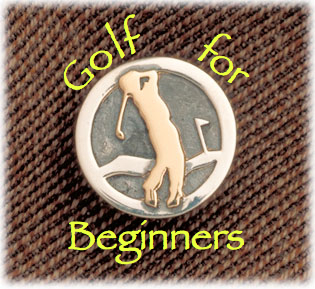 Click here to listen.
Padraig Harrington, victor at the British Open, won the battle of the nerves yesterday against Sergio Garcia. Neither showed that they were impervious to the dreaded "choke", with Harrington losing two strokes at the final hole and Garcia missing putts on Sunday that had been easier to sink during the first three rounds of competition.
Andres Romero was most affected by the pressure and, at the seventeenth hole, threw away the lead choosing the wrong club from a difficult lie. The mental errors continued at the eighteenth with a weak chip shot to the green and Romero settled for third place.
Colin Montgomerie's wish for a European British Open winner came true, but it wasn't him! Careful what you wish for…
Even professional golfers who practice and play daily cannot seem to calm their nerves during these pressure-cooker situations and they are confident of their trajectory and ball flight! What about the average golfer who rarely gets to the range, has time only to stretch and take a few swings before teeing up? What should he/she expect?
Barry and I discuss how old habits die hard, especially when a golfer has no time to practice and said "no" to lessons from a qualified golf instructor from the time he first picked up the sticks.
We also give a great vision of tempo with the help of the 2006 PGA Teacher of the Year Bill Forrest who claims that tempo is a part of your personality so you shouldn't fight it!
Finally, we offer up a greenside bunker tip we read in Golf Magazine. How do you efficiently get out of the sand and close to the pin when the flag is tight to the bunker?
Send your golf questions and comments to golfforbeginners@worldgolf.com.
Subscribe to our weekly podcast through this RSS feed: http://feeds.worldgolf.com/stacy_solomon or through iTunes. Nextel/Sprint cell customers type http://www.mymbn.com/podcast/ in your browser and click on "sports casts". Our station number is 1955.
You can also download previous Golf for Beginners episodes by clicking here.
"Shiny Tech" courtesy of Kevin MacLeod (incompetech.com)"
This podcast is supported by Pioneer Golf and Florida Golf Travel.
1 comment
Comment
from:
William J. Scanlan
[Visitor]
You are so right, mental errors defeat many good golfers. Sergio would have won if he just had confidence with his I don't no why belly putter. You cannot be consistent putting when you are always changing your ways. I give very good advice on how to put in my book BETTER GOLF 5 easy steps to better putting. You have nothing to lose but to take my advice. This goes for anyone wishing to become a better golfer. My advice can be found on amazom.com
2007-09-17 @ 01:43
Comment feed for this post
Comments are closed for this post.