Woods and Mickelson's coaches give golf tips on the fat shot, Leadbetter on putting and Bobby Jones wisdom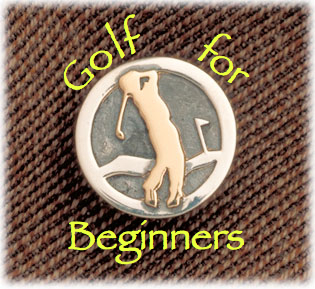 Click here to listen.
Butch Harmon and Hank Haney's heavyweight contenders for the first ever FedEx Cup failed to produce results at this year's U.S. Open and hoist the coveted trophy. Woods came so close yet could not seize any opportunities and Mickelson was eaten up and spit out alive, never even witnessing the fast, tricky greens of weekend competition.
Some Phil fans might be disappointed over Lefty's whining commentary after 2nd round action but, in retrospect, there were plenty of golfers at Oakmont this weekend who were tossing their sticks around in disgust. Abyssmal etiquette abounded!
As for Tiger Woods, the U.S. Open seemed almost like a repeat of this year's Masters tournament, with Woods playing golf in the final group and taking it on the chin from relative unknown Zach Johnson.
The only player under par in the final round, Angel Cabrera, showed mettle and fortitude and should be heartily congratulated for standing up to Goliath!
This week Golf for Beginners compares the teaching methods of both Harmon and Haney in relation to hitting the ball fat and discuss a great practice drill we found in Golf Digest Magazine.
The best putting drill I recently rediscovered came from our visit to Turning Stone Resort and Spa. We compare it to a golf tip from David Leadbetter in another segment of our broadcast.
Finally, we take a quote from the great Bobby Jones who won four U.S. Open Championships. Who can teach us the true spirit of golf better than this worthwhile competitor?
Send your golf questions and comments to golfforbeginners@worldgolf.com.
Subscribe to our weekly podcast through this RSS feed: http://feeds.worldgolf.com/stacy_solomon or through iTunes. Nextel/Sprint cell customers type http://www.mymbn.com/podcast/ in your browser and click on "sports casts". Our station number is 1955.
You can also download previous Golf for Beginners episodes by clicking here.
"Shiny Tech" courtesy of Kevin MacLeod (incompetech.com)"
This podcast is supported by Pioneer Golf and Florida Golf Travel.
2 comments
Anthony Kim was round in 67 for a minus-three the final round, to join Cabrera under par for the final round.

How sweet is Turning Stone? Did you hear anything about two more courses, one from Dye and one from Nicklaus? All the land in the world for the Oneida to turn into golf courses.
2007-06-18 @ 22:34
Didn't realize Kim came in with such a low score on Sunday. Too bad there was no television coverage on Kim as he's on his way to making a name for himself.

Turning Stone Lodge is the place to stay. Also, their practice facilities and Spa are terrific.

I haven't heard about the golf courses but I'll contact them about it. Can't wait until the PGA Tour heads out there. Maybe we will too although I understand that hotel rooms will be scarce.
2007-06-19 @ 11:41
Comment feed for this post
Comments are closed for this post.