U.S. Open pressure, Butch Harmon's nerve-busters, Ogilvy's concerns and is this Mickelson's year?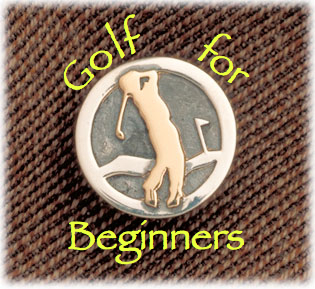 Click here to listen.
U.S. Open week is one of the most highly anticipated times of the year for both professional golfers and fans alike. Where the Masters is like a "spring fever" wake-up call to all golfers, this second major of the season has the PGA Tour pros in fine form, ready to take on all competitors as well as a golf course which proves to be a real "tester".
Geoff Ogilvy related a bit of his concern for both the greens and longer holes at Oakmont in a recent pre-tournament interview. Last year's winner talked in particular about both the six hundred yard par-fives as well as the long par-three eighth hole. The interview sparked interest in a discussion on how the amateur should tackle the longer par-three's through practical course management. It's not all about bombing the long drive, you know!
The pressure will be on all of the great players this week so we also relate a few golf tips from Butch Harmon on "how not to choke". We found these nerve-busting thoughts in the pages of a Golf Digest Magazine. Hopefully Harmon has been offering up drills to Phil Mickelson on this subject so we don't see a repeat at this year's U.S. Open. Let's also hope that Phil doesn't use his sore wrist as an excuse if he doesn't make the grade. That just wouldn't be right!
Finally, Barry and I give you our U.S. Open picks. Naturally, being a huge Lefty fan, I'm rooting for Mickelson once again. Listen in to hear Barry's selection and how we came upon our decisions.
Send your golf questions and comments to golfforbeginners@worldgolf.com.
Subscribe to our weekly podcast through this RSS feed: http://feeds.worldgolf.com/stacy_solomon or through iTunes. Nextel/Sprint cell customers type http://www.mymbn.com/podcast/ in your browser and click on "sports casts". Our station number is 1955.
You can also download previous Golf for Beginners episodes by clicking here.
"Shiny Tech" courtesy of Kevin MacLeod (incompetech.com)"
This podcast is supported by Pioneer Golf and Florida Golf Travel.
1 comment
Comment
from: Oliver Sudden [Visitor]
For what it's worth ( not much ) I expect a "screwball" winner this year. So here are my predictions ( and they aren't chalk )
(1) Tiger misses the cut.
(2) Winner is Joe Durant, Steve Elkington, or Woody Austin.
(3) Because of Phil's wrist it is impossible to make a comment but if I had to I would say he won't make the cut.
2007-06-13 @ 17:28
Comment feed for this post
Comments are closed for this post.