Podcast: Exercises for good "Golf Rx", Adeo GPS fitness trainer and grip tips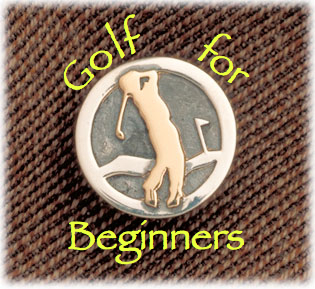 Click here to listen.
An article in this week's New York Post asks, "What do Tiger Woods, Jack Nicklaus and Davis Love III all have in common?" Aside from their highly accurate irons, the answer is the unfortunate decision to have missed an event due to lower back pain.
Yes, I am a sufferer of occasional aches and pains (along with about fifty percent of my fellow amateurs) but I try to exercise and stretch regularly. But what about those recreational golfers who head right from the office to the golf course?
Vijay Vad, PGA Tour physician and author of the book, "Golf Rx: A 15-Minute a Day Core Program for More Yards and Less Pain", says the abdominals are partly to blame. He offers up golf-specific exercises which we discuss in this week's episode of Golf for Beginners.
Spring makes us want to get outside and exercise, instead of being cooped up in a stuffy gym, jogging endlessly on the treadmill while watching CNN. This week, Barry and I took a long walk while using the Adeo Fitness Trainer. This new GPS system gives audible encouragement while you train for that triathlon and can be used either with an iPod (or any mp3 player) or solo. Adeo comes with Motion Lingo software which is easy to use and allows you to upload your workout (once complete) to both your computer as well as the internet. We were both impressed by the amount of information the Adeo stored and recommend it for outdoor fitness fanatics who want to keep track of their workouts.
Finally, our "grip tips" are sure to help you swing smooth and easy!
Send your golf questions and comments to golfforbeginners@worldgolf.com.
Subscribe to our weekly podcast through this RSS feed: http://feeds.worldgolf.com/stacy_solomon or through iTunes. Nextel/Sprint cell customers type http://www.mymbn.com/podcast/ in your browser and click on "sports casts". Our station number is 1955.
You can also download our previous Golf for Beginners episodes by clicking here.
"Shiny Tech" courtesy of Kevin MacLeod (incompetech.com)"
This podcast is supported by Pioneer Golf and Florida Golf Travel.
5 comments
Comment
from: Mr. wonderful [Visitor]
Good information, but only half of the solution.

Take a lesson from a qualified PGA professional who has a clue and learn how to make your body work properly to avoid injury. The fittest athlete will hurt their lumbar region by not finishing to the target properly, with the chest slightly left of the target, belt, right knee and shoe laces to the target.

Give information, but give it completely...
2007-03-29 @ 12:14
Perhaps you missed it but I did write that the abdominals are "partly" to blame.

As Barry and I have always said (and it's nice that you agree), there is nothing that can take the place of a qualified PGA teaching professional. Only they can stand in front of you, videotape you, tell you what you are doing incorrectly and how to improve.
2007-03-29 @ 13:18
Comment
from: Mr. Wonderful [Visitor]
Agreed, but again, limited in output...

There is nothing that, correct..

BUT...

Video is not always the answer. A qualified teacher must learn how you the student learns, by sight, feel or listening. Just to go to a pro who only uses video is a waste of money. I know of one pro in the Gulf States who only uses video. What happens to a feel of listener, they waste over a hundred+ an hour with him... I have had studnets look at themselves on camera and say it was not them on tape, or they did not do what the camera was showing... An hour wasted and money on their part....

Most important, get a teacher who stresses a proper grip, alignmant, posture, and finally, the finish, the body will do what it has to do to get there, and the lumbar will be safe...Then watch the video if necessary...

Suppose if Daly, or Miller Barber, or Trevino watched video they would have been as great as they once were or could have been. Suppose they would change their swings???

Affectionately...

Mr. Wonderful

2007-03-30 @ 22:41
Video, in conjunction with a proper lesson can do wonders for a golf swing.

The basics are mostly to blame and the teaching pros that I use both videotape me as well as give me a good old fashioned lesson. At the beginning of the season we stress fundametals more because there is a bit of "dust" to shake off but as the season progresses, we find out what my flaws, and strengths are...
2007-04-02 @ 14:16
Comment
from:
derek tetteh
[Visitor]
I am in Ghana and i wanna be a member of the Golf-for-Beginners-club,how can i join and be kept up-to-date about all its endeavours?
2007-04-08 @ 11:05
Comment feed for this post
Comments are closed for this post.