Woods and Mickelson: PGA Tour royalty? Divot-Rite training aid and stop chunking the chips!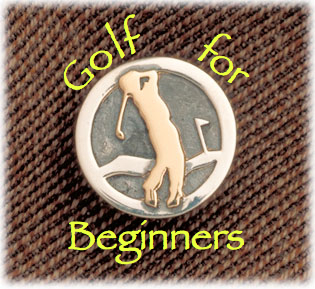 ="http://media.worldgolf.com/wg_blog_media/golf-for-beginners/golfforbeginners03-02-07.mp3" title="Golfforbeginners03-02-07">here to listen to this week's podcast.
Tiger Woods and Phil Mickelson are two of the best known "celebrity" golfers on the PGA Tour, but are they becoming royalty? Is the PGA Tour controlling the action or are the powers-that-be allowing them too much leniency?
This week's question on "How we see it" is:
Do Tiger and Phil have a responsibility to both the fans and the PGA Tour to play in more events?
After all, in most other sports, you don't get to choose when you play.
Sometimes the simplest devices can be the most effective. Divot-Rite has created a golf training aid which is supposed to correct one of the most popular swing faults of the average golfer, namely hitting the ball "fat". This small, plastic swing trainer also develops proper alignment, stance and shot accuracy. Does Divot-Rite work? Listen to this week's review and find out!
While using Divot-Rite, Barry and I thought it would be great to offer up a golf tip specifically about how to avoid hitting the golf ball "fat" while chipping.
Send your golf questions and comments to golfforbeginners@worldgolf.com.
Subscribe to our weekly podcast through this RSS feed: http://feeds.worldgolf.com/stacy_solomon or through iTunes. Nextel/Sprint cell customers type http://www.mymbn.com/podcast/ in your browser and click on "sports casts". Our station number is 1955.
You can also download our previous Golf for Beginners episodes by clicking here.
"Shiny Tech" courtesy of Kevin MacLeod (incompetech.com)"
This podcast is supported by Pioneer Golf and Florida Golf Travel.
3 comments
Hi, have you done the review for the Divot-Rite product yet? Looks interesting. I've been trying to avoid hitting fat for some time now. Before, this was not the case. It's like a disease now. Keeps getting on my nerve.

Tommy L.
2007-03-04 @ 23:41
Tommy,

We did the Divot-Rite review on this week's podcast...click above.

We found that with practice, Divot-Rite will teach you to drop the golf club and trap the ball so you won't hit it fat. But, as with any training aid, you have to practice with it regularly.

Hitting fat is almost always the result of trying to sweep or lift the ball off the turf instead of hitting down on the ball and trapping it. Start with small quarter and half-swings and then extend your swing as you start making better ball contact.
2007-03-05 @ 16:38
Hi Barry,

Thanks for the tips. It's true that there's no magic pill and like everything else, practice makes perfect.

Will consider this product. Hitting fat is so not cool.

Tommy L.
2007-04-22 @ 07:54
Comment feed for this post
Comments are closed for this post.