Podcast: Tiger Woods blows pre-putt routine, Club Glove Aficionado III Stand Bag review and USGA Rules of Repair on the Green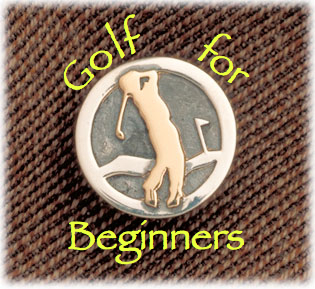 Click here to listen.
A single uncharacteristic putt for Tiger Woods has given Nick O'Hern the title of "The Man who broke Tiger Woods' win streak". David took down Goliath for the second time in match play!

Yes, this was a day of mental errors for Woods, from a shot that landed in the drink right down to that four-foot putt on the nineteenth hole which, as Woods claimed, left a "totally" repairable ball mark.

We at Golf for Beginners discuss the USGA Rules of Repair on the Putting Green as well as how you can avoid Tiger's costly mistake.

Barry and I also review the Club Glove Aficionado III stand bag. It's extra-light (only 5.6 lbs. fully loaded) as well as amazingly strong. The Izzo dual-strap design coupled with a thick, large, lumbar support makes it comfortable and easy to carry.

A super-nice feature of the Club Glove Aficionado III is that all pockets are easily removable for lighter practice rounds although don't be fooled by this golf bag! It's large enough to comfortably fit a full set of clubs. Check out our review!
Finally, congratulations to Henrik Stenson on his win at the WGC-Accenture Match Play Championship! I knew he was going to win all along…right RonMon? Too bad I'm not a gambler!
Send your golf questions and comments to golfforbeginners@worldgolf.com.
Subscribe to our weekly podcast through this RSS feed: http://feeds.worldgolf.com/stacy_solomon or through iTunes. Nextel/Sprint cell customers type http://www.mymbn.com/podcast/ in your browser and click on "sports casts". Our station number is 1955.
You can also download our previous Golf for Beginners episodes by clicking here.
"Shiny Tech" courtesy of Kevin MacLeod (incompetech.com)"
This podcast is supported by Pioneer Golf and Florida Golf Travel.
5 comments
Comment
from: Mr. Wonderful [Visitor]
No wonder no comments to the moment...

Why answer ignorance?

Tiger is probably the single best short putter in the world... compared constantly to Jack...

How many Green jackets do you have? More realistically, when did either of you pictured ever break 100?

Ignorance article...

2007-02-26 @ 11:36
In answer to your question, Mr. Wonderful (?), I play golf regularly in the 80's and Barry usually breaks 80.

And green is not my favorite color so I don't have any jackets of that color in my wardrobe!
2007-02-26 @ 12:01
Comment
from: Mr. Wonderful [Visitor]
So therefore two people who have handicaps of say 8 to 12 or so consider yourselves experts on the game, enough so to give advice on the game, especially to those who are "beginners".

Wonder why the exit rate is still as high as the enter rate in the game? Because of beginners being sold on the advice of slightly better than average people who consider themselves "players of the game". Suggest you work on your games a little more, learn about the mechanics of the game and quit trying to make a dollar crusifying probably the greatest we will ever see in our lifetime...

Until you have your PGA or LPGA cards or get good enough to qualify for some tour othen playing in a bought in pro-am, stick to reporting on golf bags...

The reason newcomer retention in the game is due to the fact people are to cheap to take quality instruction. They buy game improvement equipment and eventually buy into the theory even though they can't play the game, but feel they are qualified to give their 2 cents...

When you dominate the game, then you are entitled to your opinion...

P.S....I've got 23 years in the golf business as a club professional. I enjoy being a club professional but deal with experts daily. I played on the old Nike Tour, and play wise, have shot slightly lower than your best ball in my lifetime... I have the game to back my words....

Learn what the game is all about before considering yourself experts... When Mr. Woods wins a couple of majors this year, find fault in it and put in in print... Better yet, go out back and play some badminton, and write about that...

Affectionately...


2007-02-26 @ 22:06
Mr Wonderful,

These are your words:

"When you dominate the game, then you are entitled to your opinion.."

Since , by your posts, you have some very strong opinions, I must assume that you dominate the game.

What game do you dominate?
2007-02-27 @ 10:02
Mr. Wonderful,

First, take a deep breath and re-read what we wrote, and then what you wrote.

Good...Now let me answer your gibberish...

We never, or would ever, put down Tiger Woods or his golf ability in any way, shape or form. We simply pointed out what he himself admitted, and that was rushing through his pre-putt routine.

Our first piece of advice to our listeners is to interview and find a good teaching pro before they even pick up a golf club.

Unfortunately, many teaching pros educate at a level that most beginners become quickly frustrated with. What we try to do is take these lessons and break them down into an easily digestible form for beginners.

We do this not to make "big money", which we don't. We do this for the love of the game. Unfortunately, attitudes like yours are probably the biggest reason for the lack of retention of new golfers.

To be a PGA teaching pro, you must be able to score in the mid to low 80's. A long way from qualifying on any tour.

I believe your anger stems from the old cliche,
"Those who can, do. Those who can't, teach."

By the way, if you have any dazed and confused students, send them our way.

Thanks for listening. We appreciate your comments.
2007-02-27 @ 16:27
Comment feed for this post
Comments are closed for this post.