Women's golf clubs challenge men's, RedEye i330 laser putter review and a tip from Bob Toski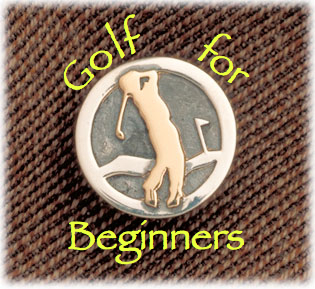 Click here to listen.
Our first battle of the sexes debate originated from an article featured in
Golf for Women Magazine. Leave it to Stina Sternberg to cause more controversy ;-) as she claims in the February 2007 edition of Golf Digest Magazine, "Now your wife can start beating you".
Do golf clubs really make the player or can a player hit any golf clubs and score?
"Effortless power", a thought mentioned by PGA Tour golfer/instructor extraordinaire Bob Toski, is our golf tip of the week. Toski regularly maintained that golf is not a game of brute strength. "An ounce of touch is worth a ton of brawn", he claimed.
Accuracy in putting brings confidence which translates into lower scores. With this thought in mind, Barry and I review the RedEye i330 Laser Putter. The on-board laser guidance system quickly and easily unscrews to allow use of this USGA-approved putter on the golf course. The Electronic Smart Target laser sensory system showed Barry that his alignment needs work.
We believe that this combined putter/training aid will improve Barry's putting over time (for now it only comes as a right-handed model; lefties like me have to wait until next spring) but we reserve rating the i330 and will bring you part two later in the season.
Congratulations to short game guru and Champions Tour golfer Tom Watson on his terrific victory at the Outback Steakhouse Pro-Am.
Send your golf questions and comments to golfforbeginners@worldgolf.com.
Subscribe to our weekly podcast through this RSS feed: http://feeds.worldgolf.com/stacy_solomon or through iTunes. Nextel/Sprint cell customers type http://www.mymbn.com/podcast/ in your browser and click on "sports casts". Our station number is 1955.
You can also download our previous Golf for Beginners episodes by clicking here.
"Shiny Tech" courtesy of Kevin MacLeod (incompetech.com)"
This podcast is supported by Pioneer Golf and Florida Golf Travel.
1 comment
Comment
from: Walter [Visitor]
Hey Stacy,

Just wanted to congratulate you now that you are beating Barry more often, and please tell him to not give excuses and be a good sport accepting his defeats : )

"I don't play you like I play the guys" come oooon!! I think that is his testosterone-ego speaking.

Come on Stacy, challenge Barry to a Spouse Tourney for a few rounds during this year and I will root for you ha ha!!
2007-02-23 @ 13:51
Comment feed for this post
Comments are closed for this post.