Podcast: Tiger Woods takes the wheel at the Buick, Mickelson's legacy in jeopardy, G-Clip 4-in-1 mini review and more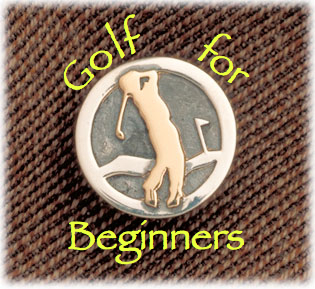 Click here to listen.
There's much to offer our listeners in this week's episode of Golf for Beginners, from discussion involving the ever-astonishing Tiger Woods right down to knee-surgery, which is becoming more routine.
Barry can now say that he has something in common with Tiger Woods, namely a repaired left knee. We explain how arthroscopic surgery (Barry had a partial "Meniscectomy"), although becoming more mainstream, is not as easy to recover from as doctors may claim.
We also review the G-Clip 4-in-1 mini golf tool, an innovative product from Fine Tune golf. It's versatility on the course should make golfers more excited about fixing ball marks on the green as well as being "at the ready" to dispense a tee if ever a playing partner should be searching for one.
One of our quick golf tips comes from Fine Tune Golf packed away with their compact golf tool. "How to repair a pitch mark on the green" is rarely done correctly so we offer up this suggestion hoping that our listeners will repair not only the one they created but another one as well.
Some movies are loaded with great golf tips as in the case of "The Greatest Game Ever Played". After watching this film the other night, Barry and I relate a putting tip that would not only help us but also Tiger Woods after missing some short putts at this week's Buick Invitational.
Aside from the miscue on some of his short putts, Tiger walked away with his seventh straight win, the second longest win streak (Byron Nelson comes in first with 11) in PGA Tour history, number 55 on the win-meter and his fifth Buick Invitational trophy. Not bad for being "a little rusty".
The Tiger Woods, Phil Mickelson rivalry created by the media is our focus on this week's "How we see it". We respond to an article written by Cameron Morfit which wonders if Phil Mickelson must beat Tiger Woods head-to-head in order to secure his place in history.
Send your golf questions and comments to golfforbeginners@worldgolf.com.
Subscribe to our weekly podcast through this RSS feed: http://feeds.worldgolf.com/stacy_solomon or through iTunes. Nextel/Sprint cell customers type http://www.mymbn.com/podcast/ in your browser and click on "sports casts". Our station number is 1955.
You can also download our previous Golf for Beginners episodes by clicking here.
"Golly Gee" and "Shiny Tech" courtesy of Kevin MacLeod (incompetech.com)"
This podcast is supported by Pioneer Golf and Florida Golf Travel.
No feedback yet
Comment feed for this post
Comments are closed for this post.