Podcast: Will Phil Mickelson be any competition for Tiger Woods in the FedEx Cup race, Sorenstam "flip-flops" on baby issue, a look at GolfSpan Mobile and a tip to help set the pace of your round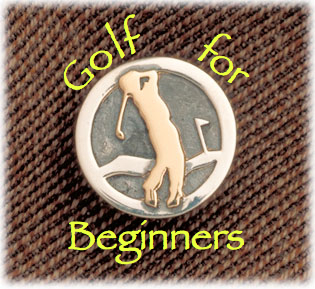 Click here to listen.
Vijay Singh began the golf season at the Mercedes-Benz Championship where he showed great form after the holiday layoff.
Second in the PGA Tour rotation was Phil Mickelson, who, although a bit rustier than Singh, provided viewers with more than just a glimpse of his spectacular drives and relaxed demeanor.
Finally, the time that golf fans have been waiting for is over: Tiger Woods is making his 2007 debut at the Buick Invitational. Taking the "gone skiing" notice from off of his front door, Woods readies himself for the long road ahead where he'll be challenging both Singh and Mickelson for not only top position on the money list but also for the lion's share of FedEx points.
Is a $10 million deferred bonus enough to make Tiger Woods get his head into the game or…
Could this tournament mark a change in interests for the reigning number-one golfer on the PGA Tour now that he has a child on the way? Will he be able to defend this week's title for the third time? I'm not so sure. Tiger Woods exclaimed on his website recently, "I just haven't been able to prepare. I usually spend one week working on my game before a tournament, and have been unable to do that this year."
Barry and I examine not only Mickelson and Woods' debut but also LPGA superstar Annika Sorenstam's retraction of a comment she made to a Swedish newspaper where she claimed she was ready to retire and have children.
Also on this week's broadcast, we take a look at GolfSpan Mobile, a new technology in which you can learn golf right from your own cell phone with the assistance of top PGA professionals such as Hank Haney, Jim McLean, Jane Blalock and more. Is this video technology too advanced for current wireless networks? We'll give you the pros and cons from our perspective.

Finally, we offer up a golf tip which is useful whether you're a beginner or even a professional!
Continue sending your golf questions and comments to golfforbeginners@aol.com.
Subscribe to our weekly podcast through this RSS feed: http://feeds.worldgolf.com/stacy_solomon or through iTunes. Nextel/Sprint cell customers type http://www.mymbn.com/podcast/ in your browser and click on "sports casts". Our station number is 1955.
You can also download our previous Golf for Beginners episodes by clicking here.
Music Provided By www.freeplaymusic.com
This podcast is supported by Pioneer Golf and Florida Golf Travel.
2 comments
It seems that your Tiger Woods quote is used out of context. He used it as an excuse for not playing the first one of the year. Don't think for a moment that he has not been hitting balls and putting all week, and that he will be anything but ready for Torrey Pines. Plus, he knows the course like the back of Elin's...back, so he will be the favorite. And for anyone who thinks that Phil is in great shape, wait for the cabalinasian and check out his muscles. As always, no comparison.
2007-01-21 @ 23:12
The remark was made about the Mercedes-Benz Championship but I wonder if Woods has had problems preparing for the Buick Invitational as well? He sure has alot of things going on in his world.

Just because Tiger has been hitting balls doesn't necessarily mean that he's prepared for the start of his season.

I'm also betting, RonMon, that Mickelson will be a threat early this season although he sometimes fizzles out a bit later in the year (except for that great year-ending Tour Championship win in 2005).
2007-01-22 @ 13:07
Comment feed for this post
Comments are closed for this post.