Podcast: We're joining Tiger Woods and Phil Mickelson in a well-deserved break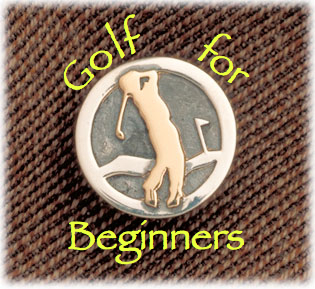 Both Tiger Woods and Phil Mickelson have opted out of the Tour Championship. Tiger says that he needs to recharge his batteries and Phil is still trying to forget his U.S. Open "flop".
Now that Barry and I have a year's worth of Golf for Beginners podcasts in the hopper, we have also decided to take a short respite. This occurence doesn't necessarily mean that we aren't going to provide our listeners with quality golf tips and our usual banter.
We have compiled a few of our "vintage" podcasts, filled with Tiger tips, Michelle Wie frenzy and ample instruction to keep you satisfied during our break.
For example, in June we discussed how Phil Mickelson's course management mistakes can help you play smarter. Click here to listen.
And, how can we forget Michelle Wie's attempt to qualify for the U.S. Open at Winged Foot and how LPGA golfers have had to vie for attention amidst the rising young teenager's presence. Click here to listen.
Finally, a real "oldie" from the Golf for Beginners archives. A look back at our first podcast! Watch us grow from real beginners to old hats! Click here to listen.
Enjoy!
Continue sending your golf questions and comments to golfforbeginners@aol.com.
Subscribe to our weekly podcast through this RSS feed: http://feeds.worldgolf.com/stacy_solomon or through iTunes. Nextel/Sprint cell customers type http://www.mymbn.com/podcast/ in your browser and click on "sports casts". Our station number is 1955.
4 comments
Comment
from: Florida Mike [Visitor]
Why don't you take a sabbatical for a few years?
2006-10-30 @ 08:39
Comment
from: Stanley [Visitor]
Most of the blogs are not the happiest.

At least this blog was a happy blog with a nice story.
Enjoy your break, and take Chris Baldwin and Tim McDonald with you please.
2006-10-30 @ 14:17
Comment
from: Mohamed [Visitor]
This is the funniest thing I read in a while...Appreciate the humor from both sides...
2006-10-31 @ 17:20
Comment feed for this post
Comments are closed for this post.