Podcast: Tiger Woods gets more creative, are you a good loser and a red-letter day for Golf for Beginners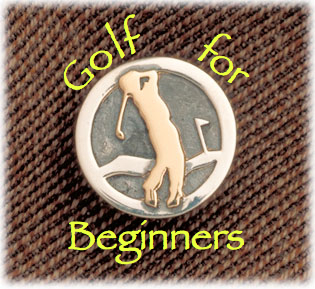 Click here to listen.
You would think that Tiger Woods already has every shot in his bag but he, too, is always learning. This week's golf tip focuses on all-important chip shot.
At the end of a round of golf there can only be one winner, whether it be a professional or amateur tournament. Even on the publinks, when betting a two-dollar Nassau with your friends, it really hurts when you are the person handing out the dough. Do you follow basic golf etiquette?
How good of a loser are you?
Finally, we reveal an all-important occasion for Golf for Beginners.
Continue sending your golf questions and comments to golfforbeginners@aol.com.
Subscribe to our weekly podcast through this RSS feed: http://feeds.worldgolf.com/stacy_solomon or through iTunes. Nextel/Sprint cell customers type http://www.mymbn.com/podcast/ in your browser and click on "sports casts". Our station number is 1955.
1 comment
Comment
from: Craig Olson [Visitor]
Great podcast! Happy anniversary!
2006-10-28 @ 14:54
Comment feed for this post
Comments are closed for this post.