Podcast: Tiger Woods' tips on mental toughness and what happens if you hit the wrong golf ball?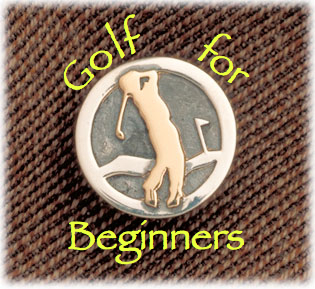 Click here to listen.
Even though Tiger Woods played his C+ game this weekend at the Bridgestone, he persevered.
Yawn. Another week, another victory…that makes four in a row, doesn't it?
Despite a playoff with rival Stewart Cink (2004 winner) Woods' strong mental game allowed him to stay focused with his "eye on the prize". We are simply amazed by Tiger Woods' ability and discuss his golf tips on "how to master the mind" straight from his book, "Tiger Woods: How I Play Golf".
In my opinion, Bobby Jones comes in a close second. Remember, Jones still remains the only person ever to win the Grand Slam, although many claim that Jack Nicklaus deserves the honor of "greatest golfer of the present day".
In the "Rules of Golf made easy" we discuss the ramifications of hitting the wrong golf ball.
Also, a question for our listeners. How was it decided to make a round of golf eighteen holes? Listen to our podcast to find out!
Finally, congratulations to Lorena Ochoa who celebrates her third win of the season at the Wendy's Championship for Children. At least Morgan Pressel and Cristie Kerr came out of this event with a pair of top-tens!
Continue sending your golf questions and comments to golfforbeginners@aol.com.
Subscribe to our weekly podcast through this RSS feed: http://feeds.worldgolf.com/stacy_solomon or through iTunes. Nextel/Sprint cell customers type http://www.mymbn.com/podcast/ in your browser and click on "sports casts". Our station number is 1955.
2 comments
Guess I agree with everything you've written above except in regard to the "Grand Slam". Wasn't that just a sportswriter's coined phrase? Two of the events were amateur only and thus pro greats of the day such as Sarazen and Hagen were prohibited from competing. I think I'd take a cue from Jim Nance and call it the "Bobby Slam".
2006-08-28 @ 03:59
Thanks for the link and the info. I think the term "Grand Slam", as applied to golf, did not exist until published in sportswriter O.B. Keeler's book about Jones in 1953. Keeler was a close friend, travel companion, and drinking buddy of Jones.

While Keeler (and perhaps Grantland Rice) considered the four tourneys to be the most important, the pros of the day disagreed as to calling the US and British amateurs "Majors", as pros were obviously not permitted to take part in them. Pros like Tommy, Armour, Jock Hutchison, Walter Hagen, and Gene Sarazen were stiff competition for Jones. They were far better than any of the amateur competition, so Jones "wins" in the the US and British amateurs were "Majors" only in the mind of O.B. Keeler. The term "Grand Slam", for golf, did not exist in 1930, and likely did not exist until Keeler/Rice coined the term in 1953... much to the chagrin of Hagen, Sarazen, Armour, et al.
2006-08-28 @ 13:44
Comment feed for this post
Comments are closed for this post.