Podcast: Ben Hogan's "secret", Butch Harmon's tips around the green and spice up those leftovers! Blend equal parts LPGA with Champions Tour!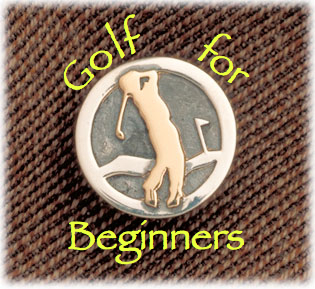 Click here to listen.
Ben Hogan has been acknowledged as the greatest ball-striker ever by Jack Nicklaus but didn't know anything about Hogan's secret which he revealed to Life Magazine in 1955. Barry and I compare his complicated yet instructional knowledge to the simplicity of John Jacobs' more easily comprehensible lessons for beginners.
Where else to get the best golf tips than from the top instructor on the planet? Golf Digest (and Golf for Beginners) taps Butch Harmon's knowledge about chipping techniques around the green.
Finally, we react to a recent blog by John Hawkins, senior writer of Golf World, who claims that the future of the Champions Tour is bleaker than that of the LPGA. Barry and I ask what harm it would cause to combine both of these tours and create a tour that just might interest the masses.
Continue sending your golf questions and comments to golfforbeginners@aol.com.
Subscribe to our weekly podcast through this RSS feed: http://feeds.worldgolf.com/stacy_solomon or through iTunes. Nextel/Sprint cell customers type http://www.mymbn.com/podcast/ in your browser and click on "sports casts". Our station number is 1955.
5 comments
LOL, funny. Or combine the Champions and the Legends tours, and turn it into The Lawrence Welk tour with polka dancing.
2006-08-06 @ 19:51
Comment
from: Judge Smails [Visitor]
I don't think Hogan's "secret" is any kind of magic pill. What he was doing was getting into a wrist position at the top that's conducive to generating a fade. I certainly wouldn't attribute his great ball-striking to this little characteristic.
2006-08-08 @ 12:50
You are right, what worked for Hogan wouldn't necessarily work for all.
2006-08-08 @ 17:11
I agree. Sometimes the best solutions to grooving a swing are the simplest.

But Hogan's "secret" also included the position of his knee through the backswing. Holding that position generated power and stability.
2006-08-09 @ 09:31
For all Hogan fan, you might enjoy my novel, The Caddie Who Knew Ben Hogan, published this may from Thomas Dunne Books. The plot goes something like this:

Returning as an honored guest to the exclusive country club where he caddied in his youth, Jack Handley remembers the summer of '46 when he caddied for the legendary Ben Hogan. Now a respected and elderly historian, Jack recounts the love affair between a young golf pro and the daughter of the country club president, as well as a tense and dramatic golf match between Hogan and the young pro. At the end of a magical summer, the club pro will win and lose at golf and love, and the teenage caddie will learn lessons for life taught to him by one of the great gentlemen and players of the game, Ben Hogan.
2006-09-08 @ 09:39
Comment feed for this post
Comments are closed for this post.